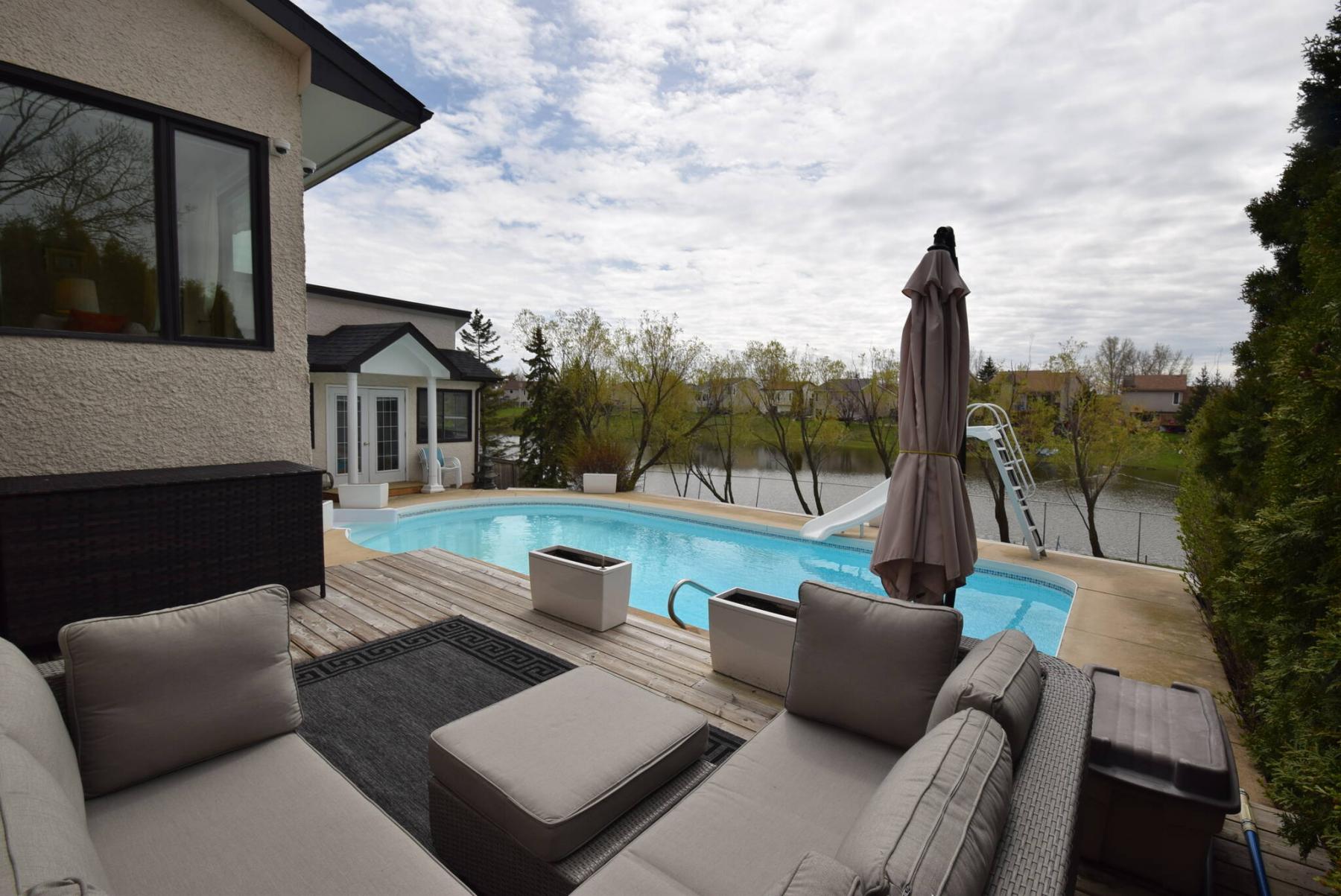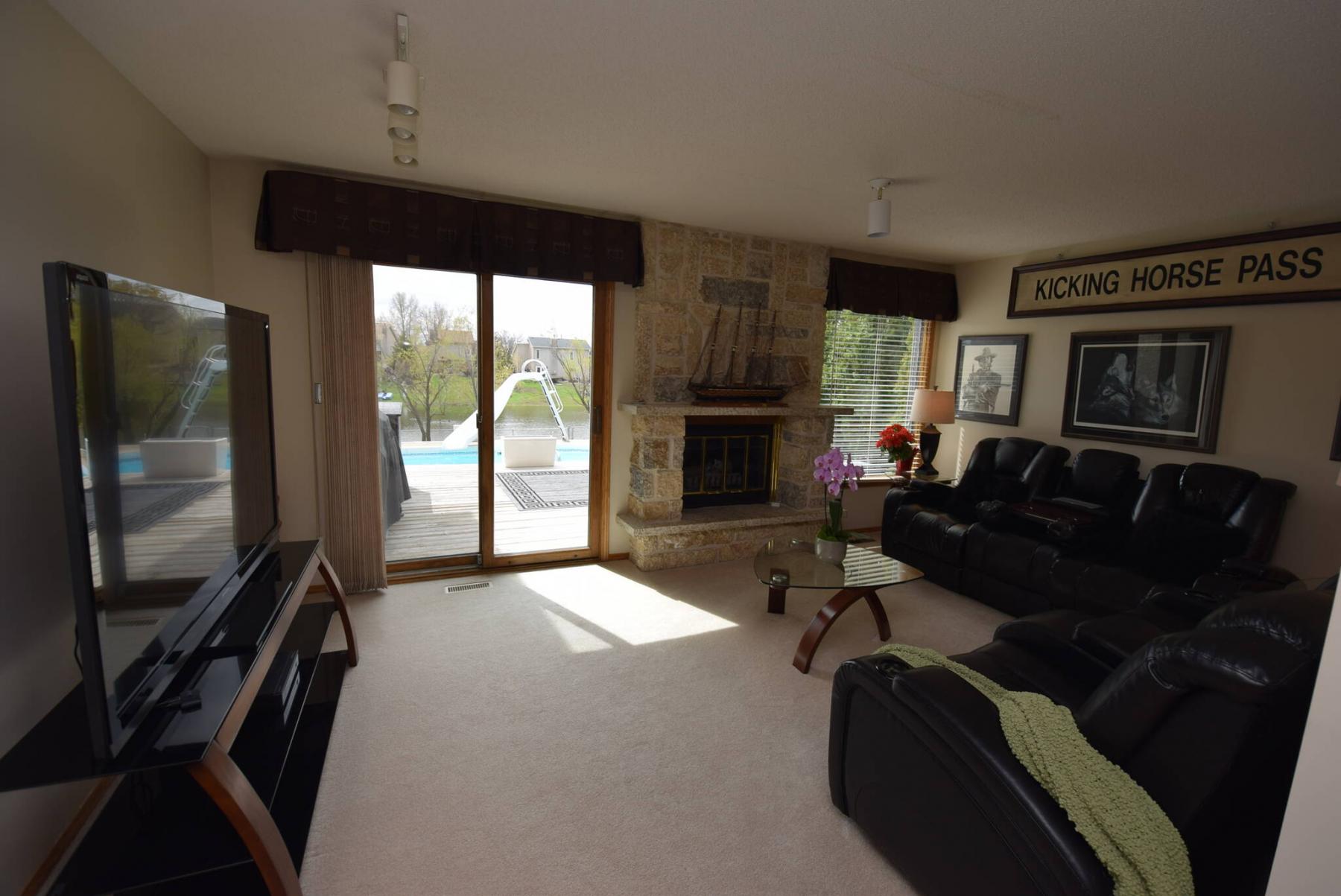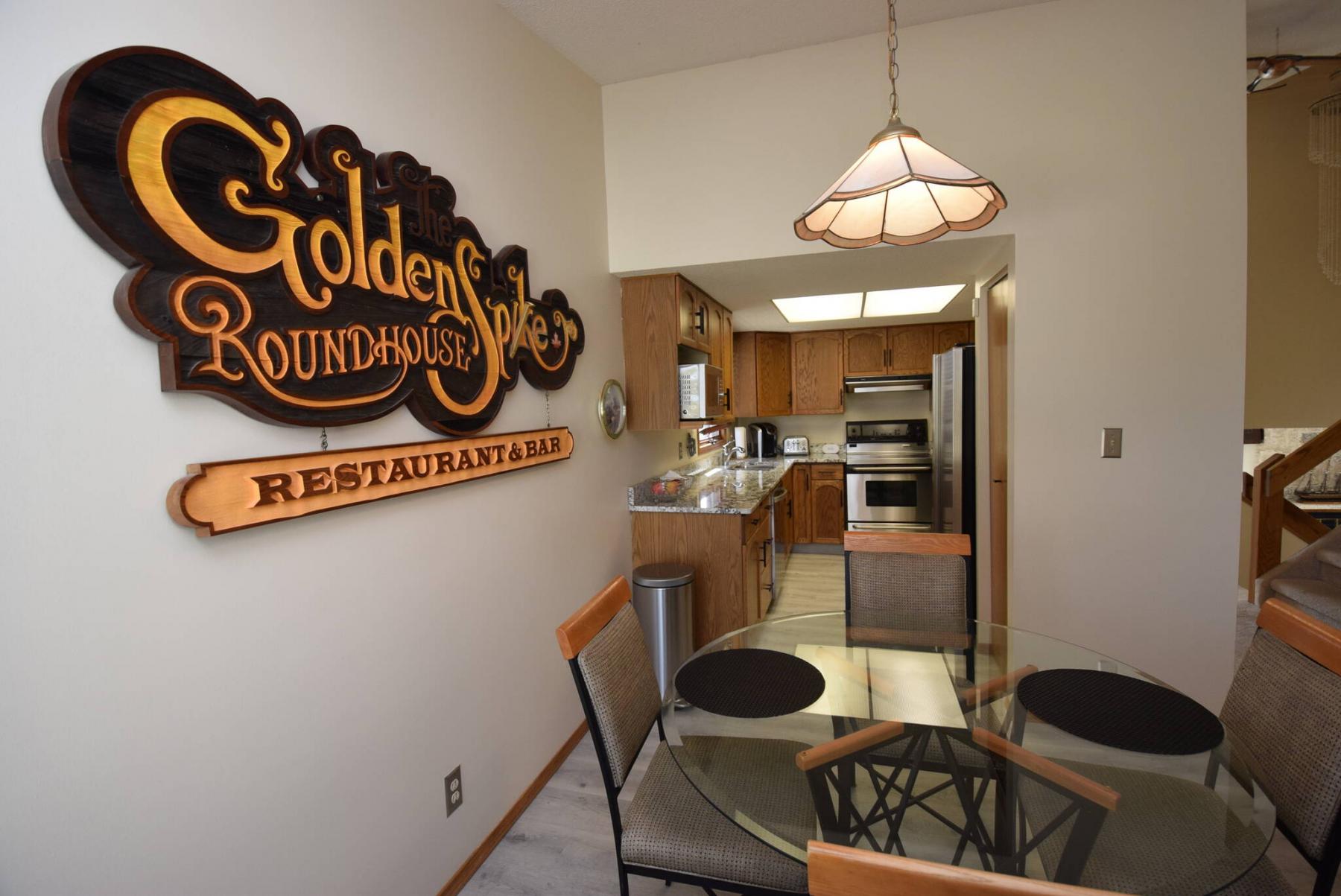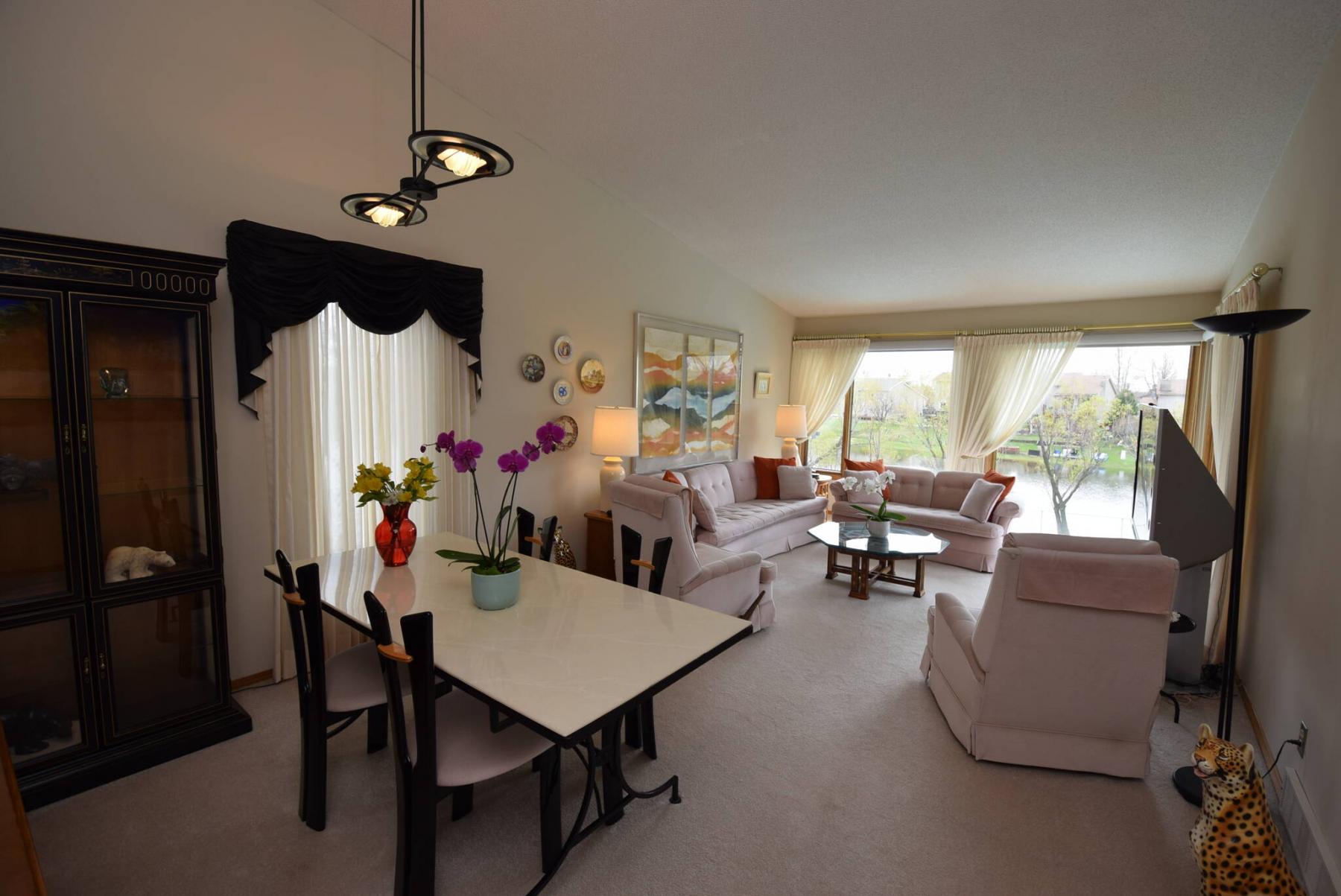 It's something most of us aspire to, but never experience: living in a home that feels like a cottage, yet is in the heart of the city.
That's the exact feel you experience the instant you step inside 22 Harbour Bay, says Pat Stecy of RE/MAX Professionals.
"Two factors create that feeling," she says. "First, the home is tucked away on a quiet cul-de-sac with only 12 homes on it. Second, it backs onto a gorgeous man-made lake, which is the only lake in the area. When you walk out back, it's man and nature. You feel like you're in the country, but you can be at a restaurant or shopping mall in minutes."
Add a resort-like backyard to the mix, and you have a home that feels like a genuine lakeside retreat, says Catherine Schellenberg, who's co-marketing the home with Stecy.
"The home truly has a resort-like feel to it," she notes. "There aren't many homes in the city where you can watch the game in a cosy, rustic family room, and then walk out back through patio doors to go for a swim and have a drink overlooking the pool and lake below. You can kiss the cottage goodbye when you have a home like this."
Stecy adds that a 12-foot by 24-foot pool house adds an extra dimension to the quietly spectacular backyard.
"It's got a media area and eating area and is surrounded by windows, so when you're outside in the summer, you can relax completely knowing that you won't have to worry about being bothered by any Manitoba mosquitoes."
Head back inside, and you find a home that possesses a delightfully livable layout.
This being a split-level design, there are four distinct levels: a basement that holds a bedroom, three-piece bath and two storage areas, lower level with family room and two-piece bath, main level with living room, dining room and kitchen — and an upper level that contains three bedrooms and a four-piece bath.
Schellenberg says that design provides two benefits.
"Not only is the home well-organized, but being a split level, you can literally see through to every floor. And with all the large windows on each floor — they're all new, by the way — natural light just pours inside."
Meanwhile, each floor has its own special flavour.
For example, the main floor is part function, part flair.
At the front, the kitchen offers a quaint eating area under a vaulted ceiling next to a large window, gorgeous granite countertops, loads of cabinet space and newer stainless appliances.
Then, there's the dining room/living room to the rear.
"Both the dining room and living room are situated under a soaring vaulted ceiling that provides a wonderful feeling of volume," Stecy says. "And the living room is bright and spacious and offers an incredible view of the magnificent backyard and lake."
Take a few steps down to the lower level, and you find the fabulous family room.
"Lots of natural light comes in from the patio door and a large window on either side of the fireplace, which is highlighted by a beautiful tyndall stone surround," Schellenberg says. "It's nice, cosy spot no matter what the season."
The home's upper level was designed to provide family-friendly comfort, adds Stecy.
"There are three very good-sized bedrooms and a four-piece bath. The primary bedroom is tucked away off the stairs and offers corner windows that provide a lovely lake view, a three-piece ensuite with walk-in shower and his/her closets."
Finally, the lower level adds about 400 square feet to the home, its main feature being a flex space next to a three-piece bath that could be used as a bedroom or office.
Few homes offer the solitude, style and convenience that the well-kept four level split provides, says Stecy.
"Its location is simply perfect. It's just a short distance to schools, community centers, the U of M, restaurants and shopping, yet you're in your own little world. Nothing speaks of family and community like this wonderful home."
lewys@mymts.net
Details
Location: 22 Harbour Bay, Richmond West
Year Built: 1987
Style: four-level split
Size: 1,635 sq. ft.
Bedrooms: four
Bathrooms: 3.5
Price: $674,900
Contact: Pat Stecy or Catherine Schellenberg, RE/MAX Professionals, 204-477-0500