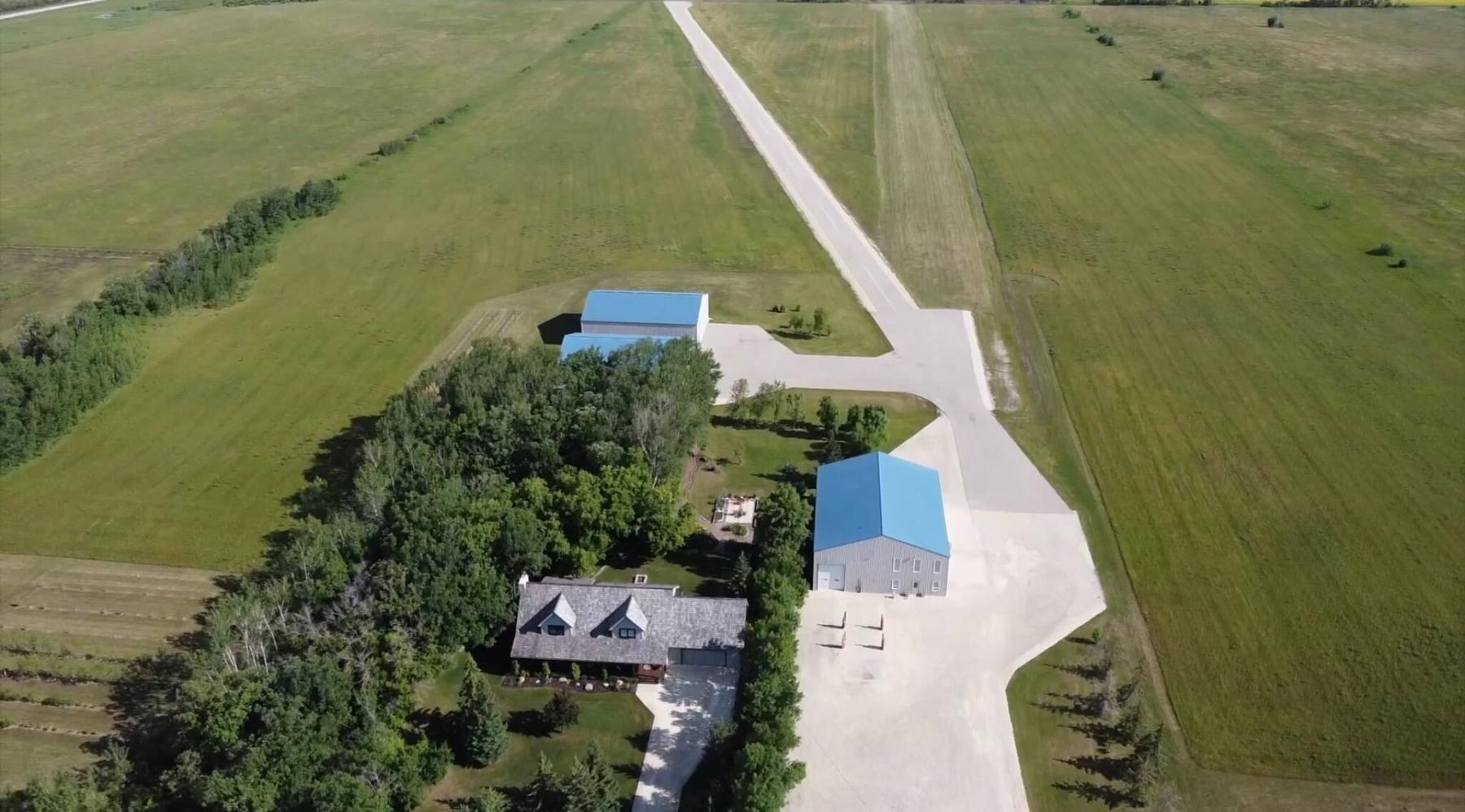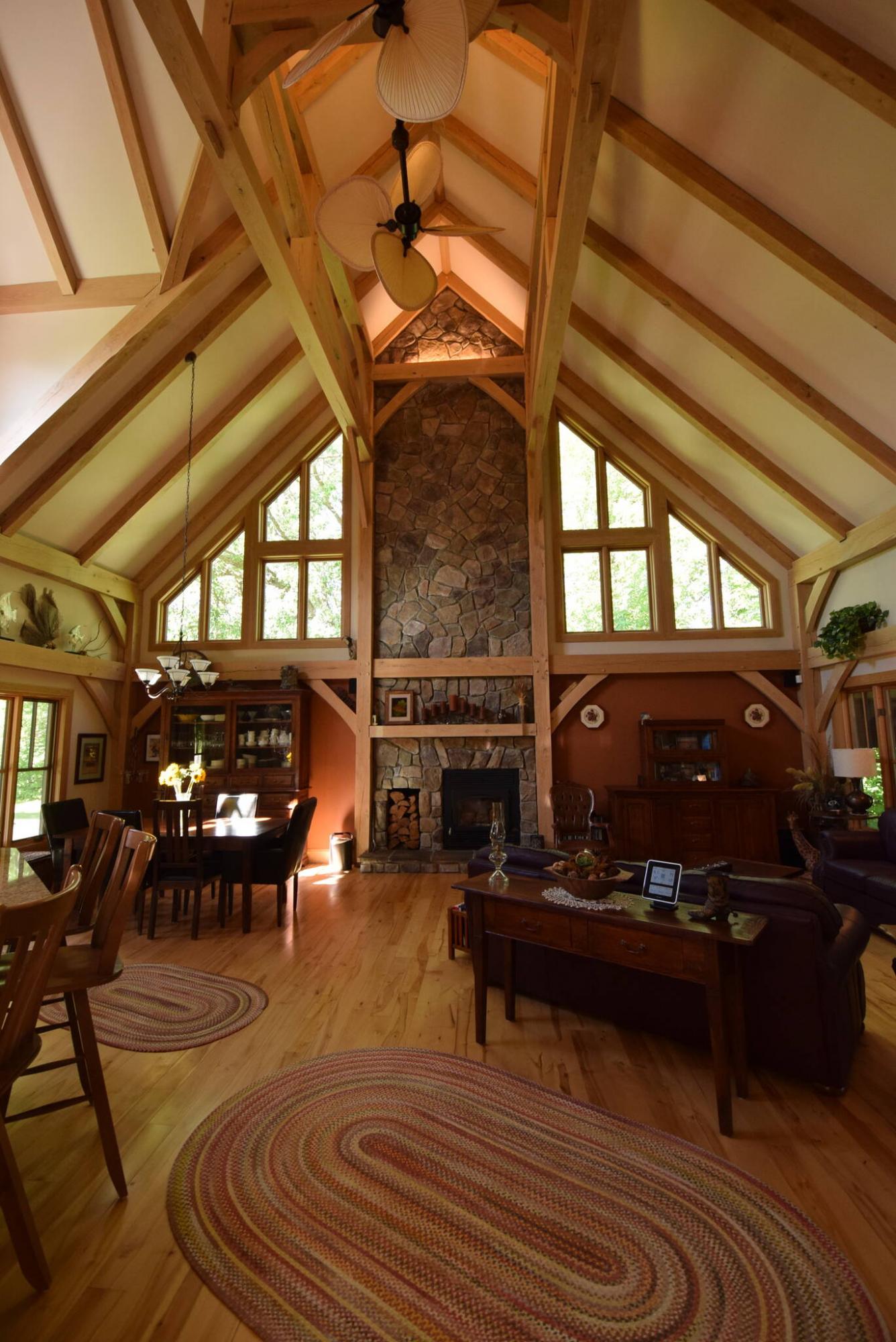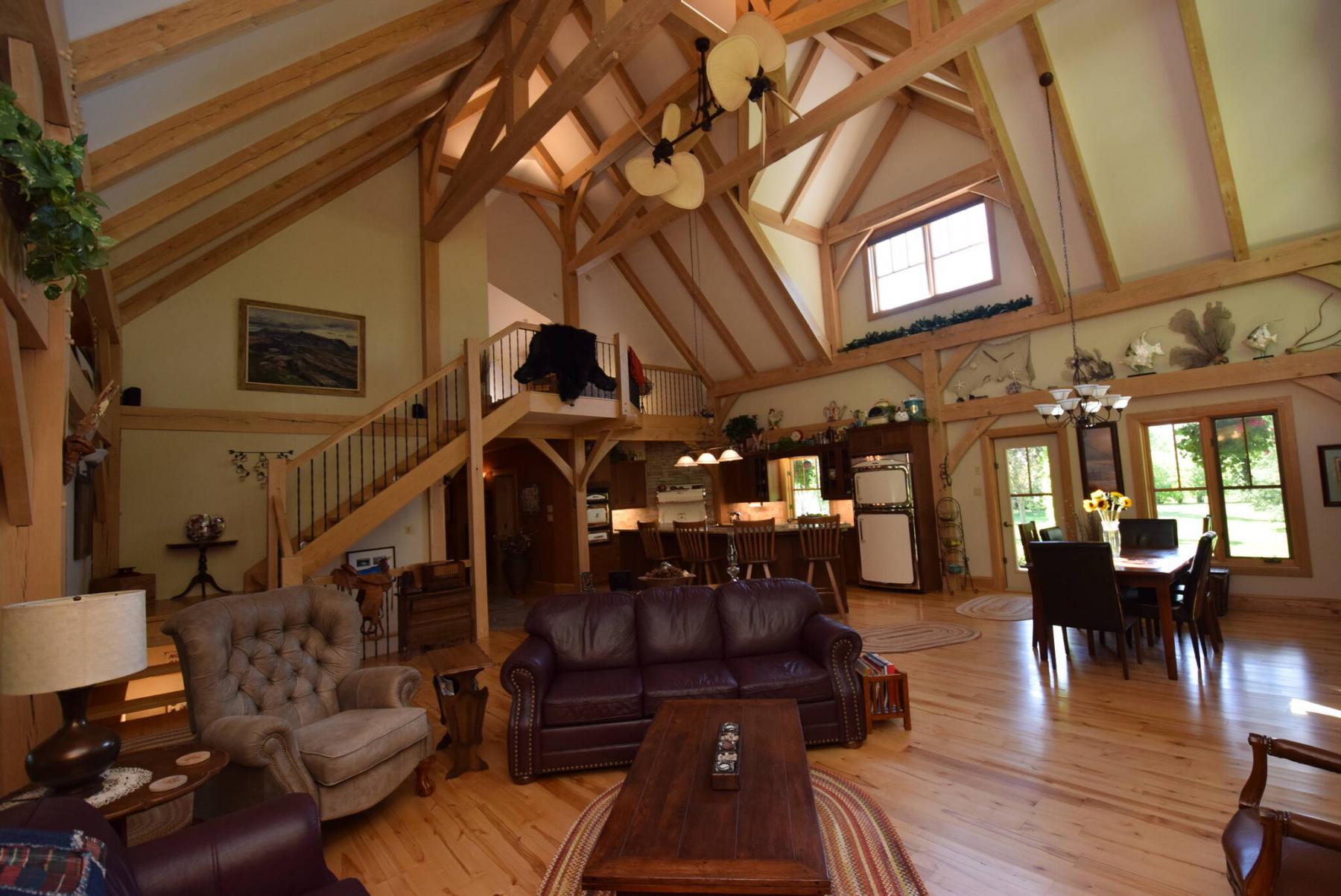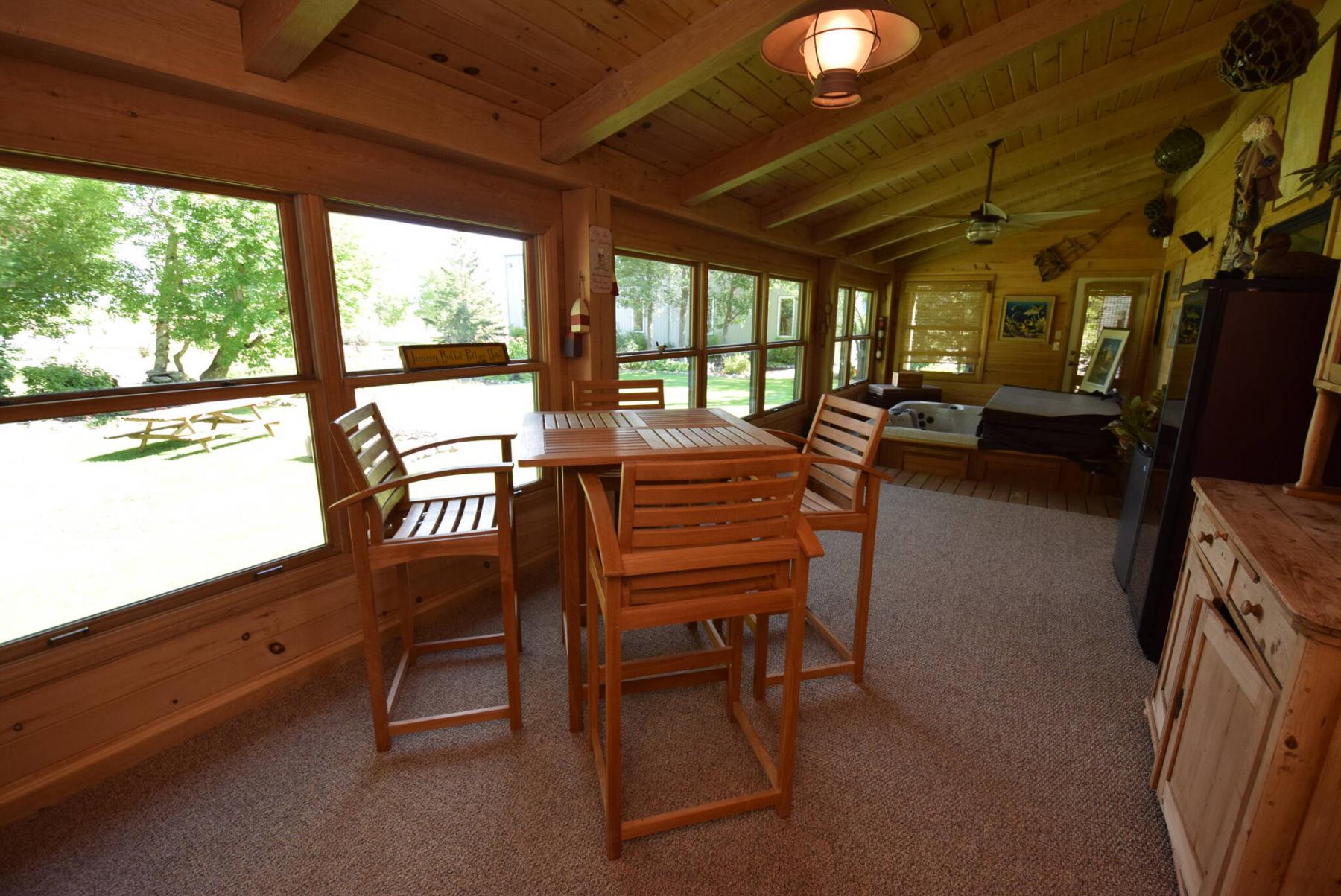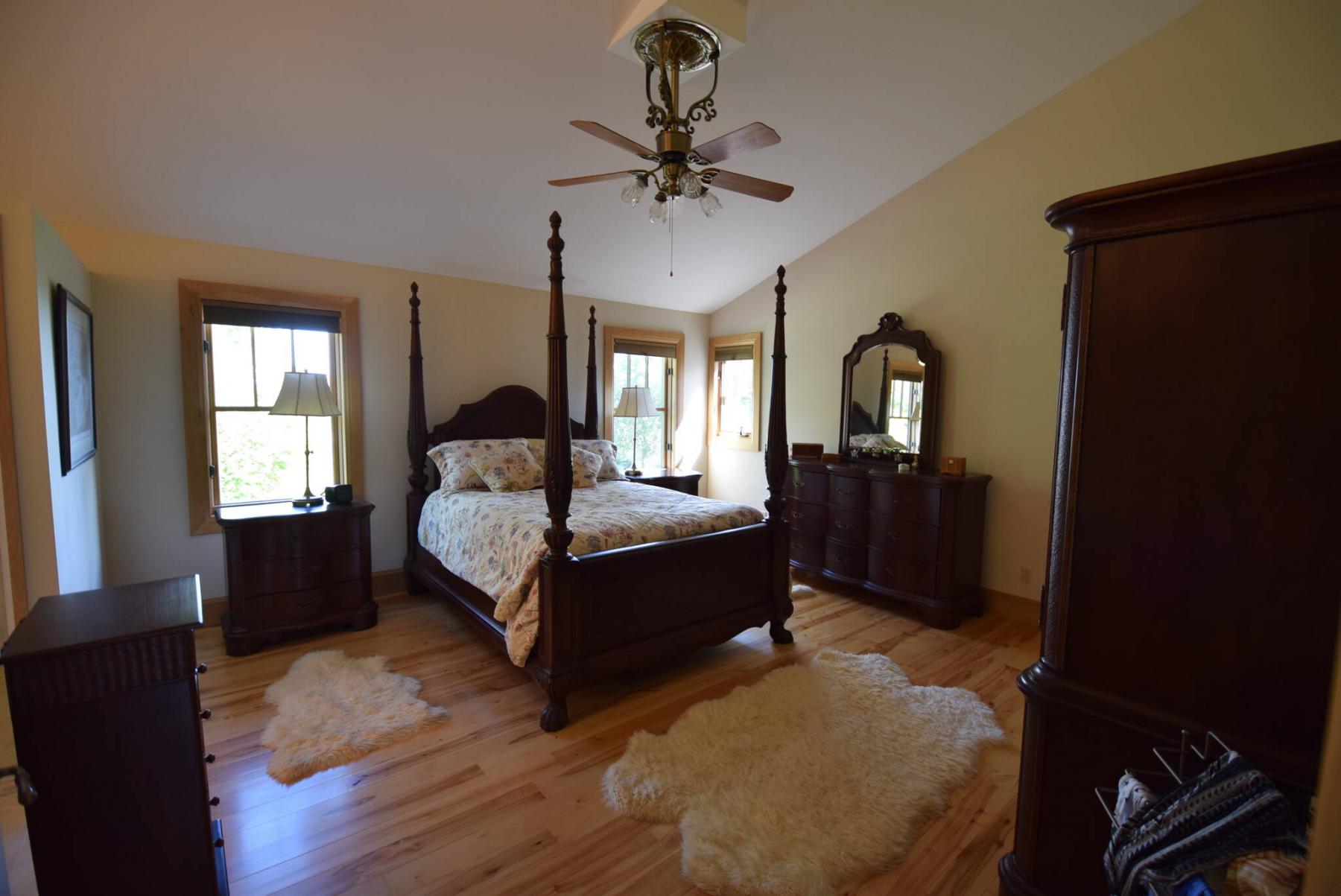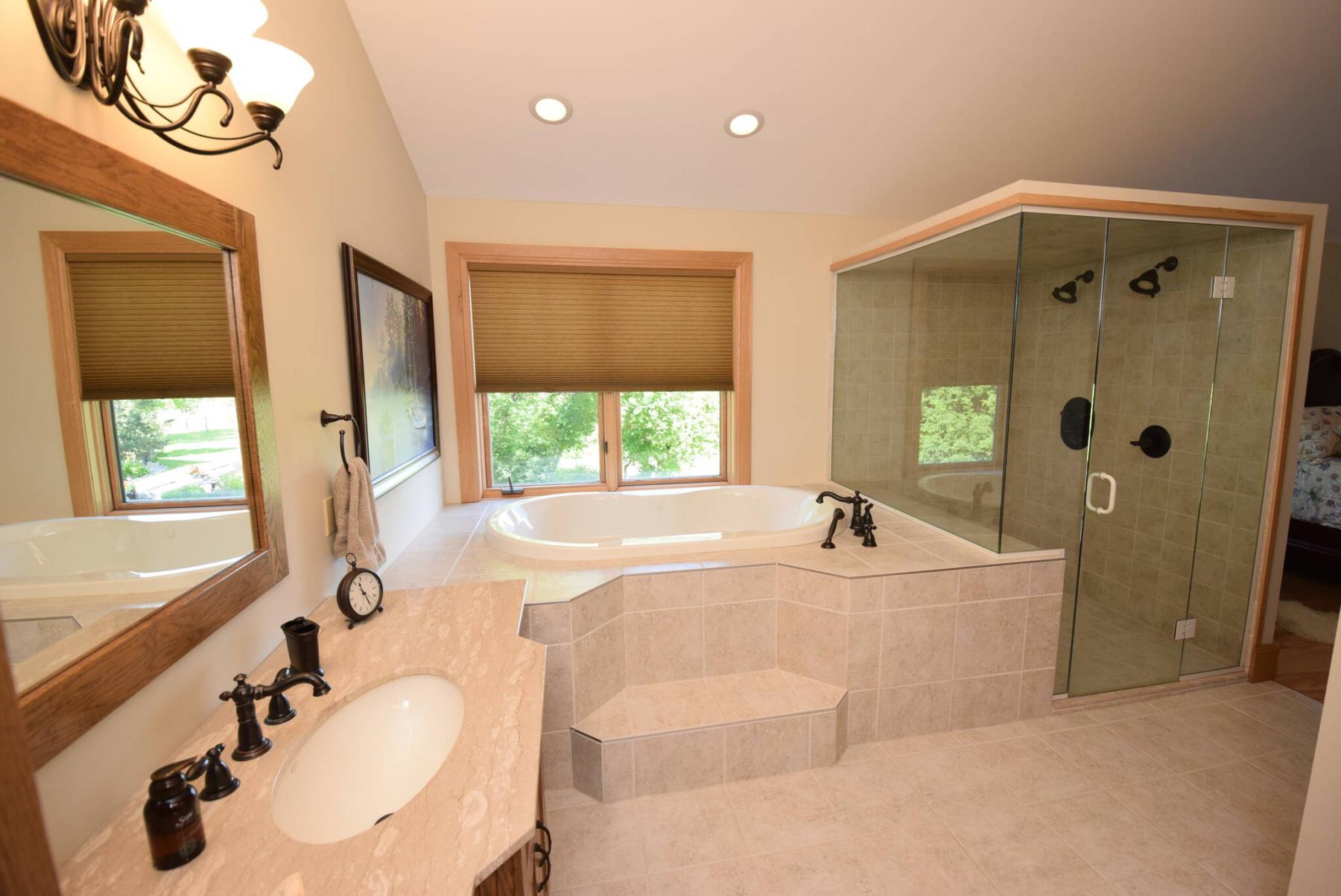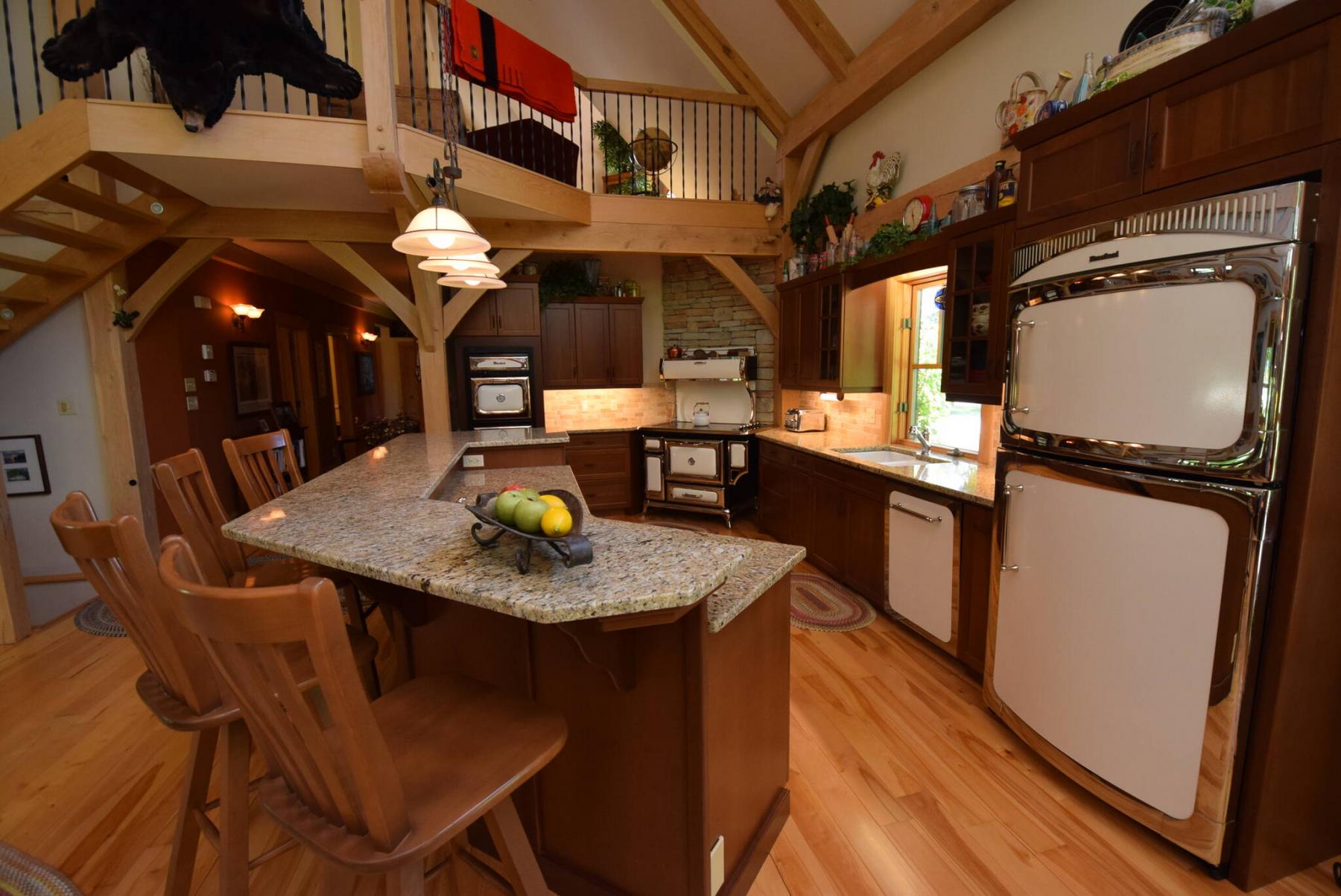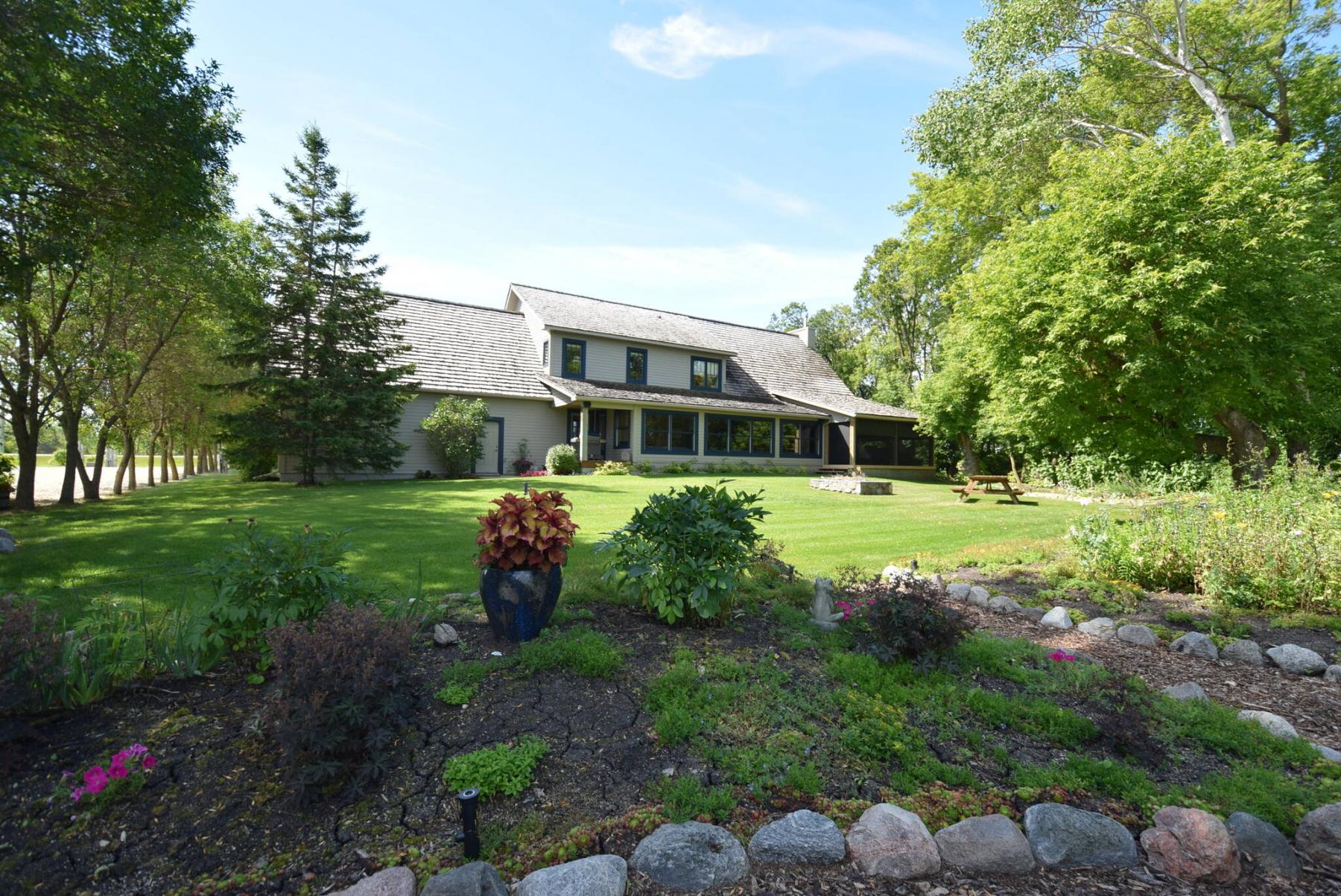 It's something that only a small number of people have had the pleasure to experience: boarding a small plane to fly into a remote outfitter's lodge to go fishing or hunting.
Simply watching a program on TV — never mind experiencing it firsthand — generates feelings of well-being as you revel in the lodge's rustic ambience.
Then, there's the calming sensation that comes from being in an isolated spot that's set well apart from civilization.
Val Miller of the Chris Pennycook Team says she and partners Pennycook and Garret Parker just listed a spectacular property in Cooks Creek that possesses that isolated, lodge-like feel.
"This property allows you to taxi up to your home rather than drive up to it, as most of us normally do," she says. "Aviation enthusiasts can buy this property, and then taxi down a 2,400-foot-long runway to a pair of hangers and an amazing 4,800 sq. ft. workshop."
Walk past the massive workshop, and you find a beautifully manicured backyard that leads to a covered back entrance lined with huge windows and a boxed-out space to its right.
Turns out, there are two rather incredible spaces behind the windows and the screened walls that border that mysterious, boxed out space.
"The first space is a four-season sunroom that comes with a built-in hot tub," says Miller. "The second is a three-season sunroom that can hold a table and sitting area, and that can be closed off by a series of built-in panels. Both spaces offer a wonderful view of the park-like backyard."
As awesome as the two sunrooms are, it quickly becomes apparent they were merely a prelude for what awaits inside the home proper: a spectacular, lodge-like main living area.
"It was the vision of the owners," she says. "There's a 20-foot-high vaulted ceiling, with large, well-placed windows surrounding the area, both up high and at ground level. Its focal point is a gorgeous wood burning fireplace with floor-to-ceiling cultured stone feature wall with huge, angled windows on either side."
Add a (white oak) beamed ceiling and gorgeous birch hardwoods to the mix, and you have the best of both worlds: a rustic ambience that merges seamlessly with modern conveniences.
"The kitchen is simply incredible with its island with raised breakfast bar, cherrywood cabinets, tile backsplash and quartz countertops," notes Parker. "There's a big window over the double sink that looks out onto the backyard, and the modern, retro-themed appliances add tons of style and character."
Meanwhile, a wing next to the kitchen cleverly holds two bedrooms, a fetching four-piece bath with clawfoot tub and a laundry room.
As impressive as that area is, there's no doubt as to what the home's crowning glory is: a pair of spaces that can be found on the home's second floor at the top of a stunning white oak open riser staircase.
"It starts off with an open loft space with a vaulted ceiling that's a perfect spot for an office," Miller says. "The space next to it — the primary bedroom — is simply incredible."
A true fortress of solitude, the bedroom comes with a vaulted ceiling and a pair of large windows on either side of the bed that let in loads of natural light (and beautiful backyard views) while maintaining privacy.
She adds that the ensuite — which opens naturally onto the bedroom courtesy of a four-foot-wide entrance — is an elegant, well-appointed refuge.
"Basically, you have your own private spa. It has everything you need: a heated tile floor, walk-in shower, and jetted soaker tub. You're in your own relaxing little world when you step inside."
The walk-in closet also comes with a surprise, says Parker.
"Not only do you get tons of storage space for your wardrobe, but you also get an area next to a large window at the end that's perfect for a private gym. The owners thought of everything when they designed this home."
Miller says a series of other thoughtful features add function to its inherent beauty.
"First of all, it comes with geothermal heating and cooling, which is incredibly efficient and reduces utility costs. The hangars and workshop also get geothermal in-floor heating, and all the windows provide passive heating in the winter."
The sky's the limit for what the meticulously maintained property offers, she concludes.
"It's ideal for aviation enthusiasts, hobbyists, for keeping horses on site, or to run a business from. All this on a beautiful, quiet 40-acre lot that's close to Bird's Hill Park, and just 20 or so minutes from the city and all its amenities."
lewys@mymts.net