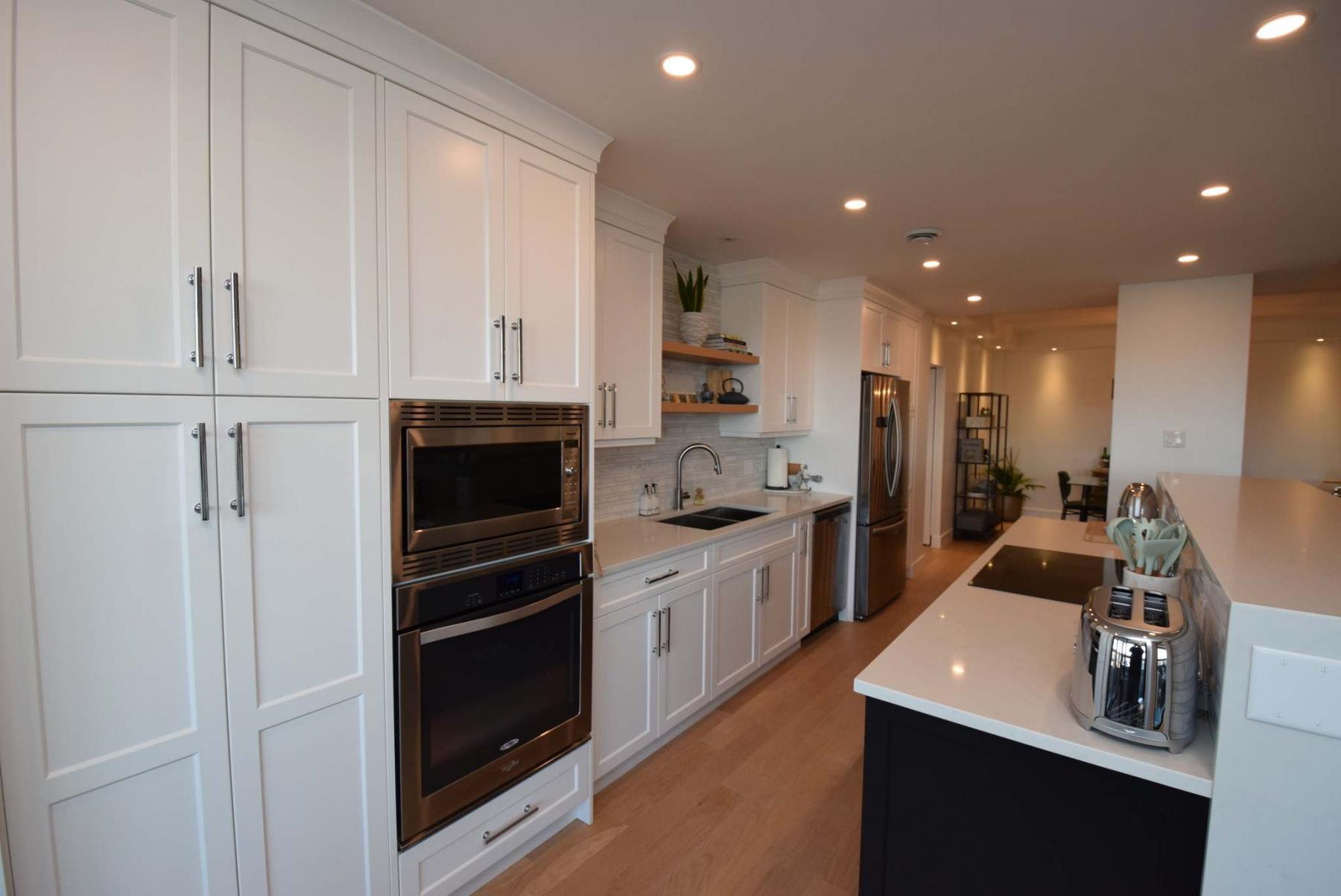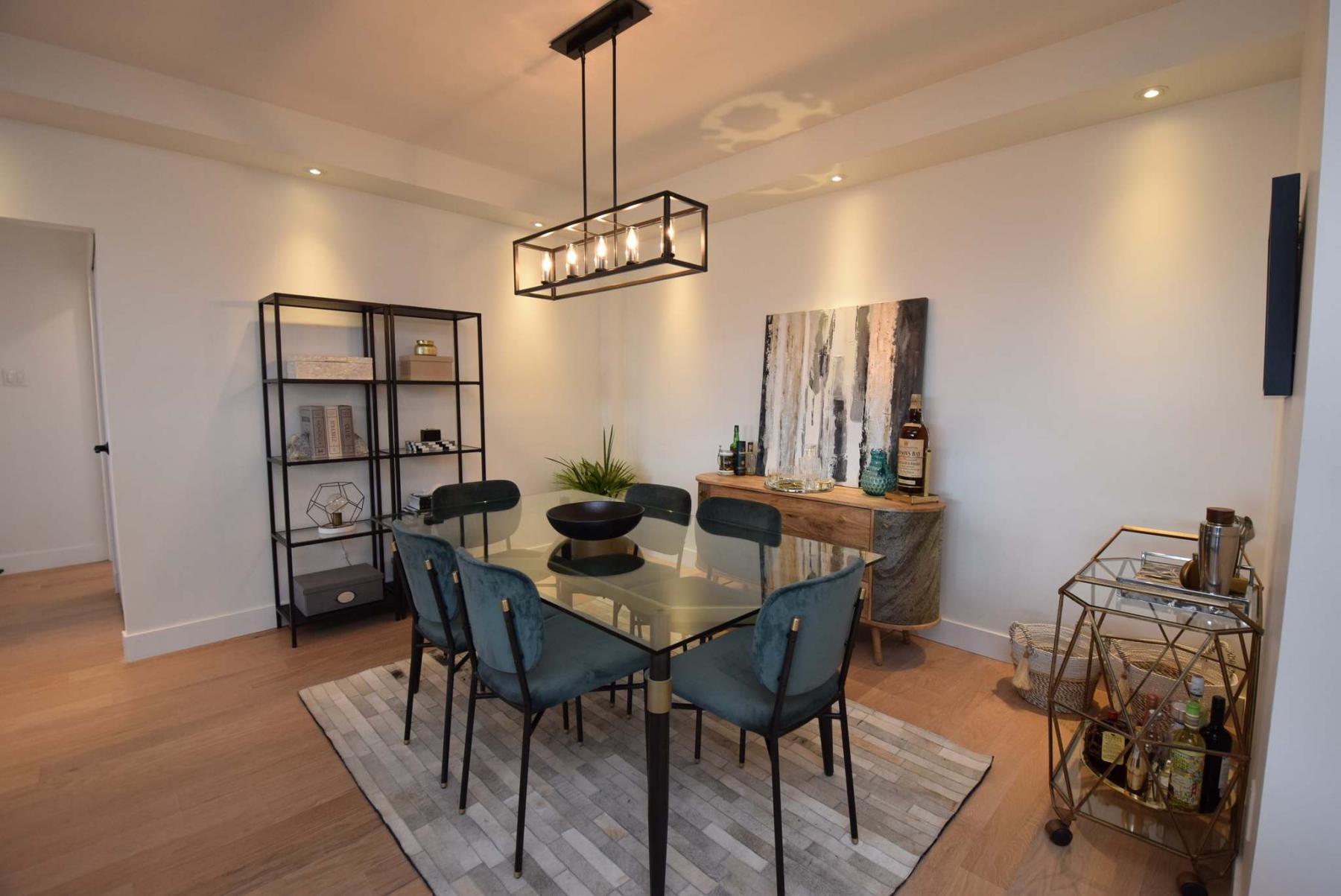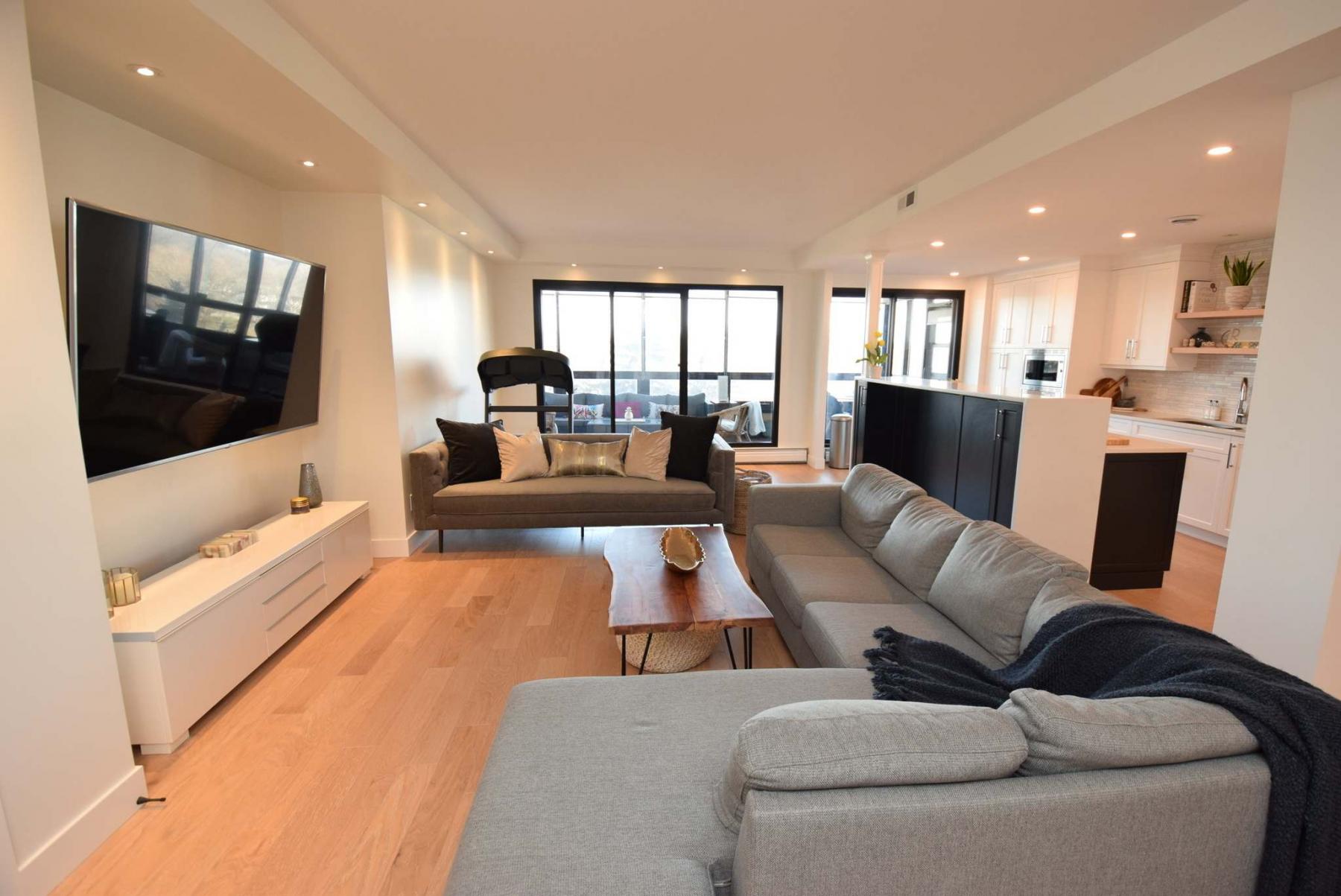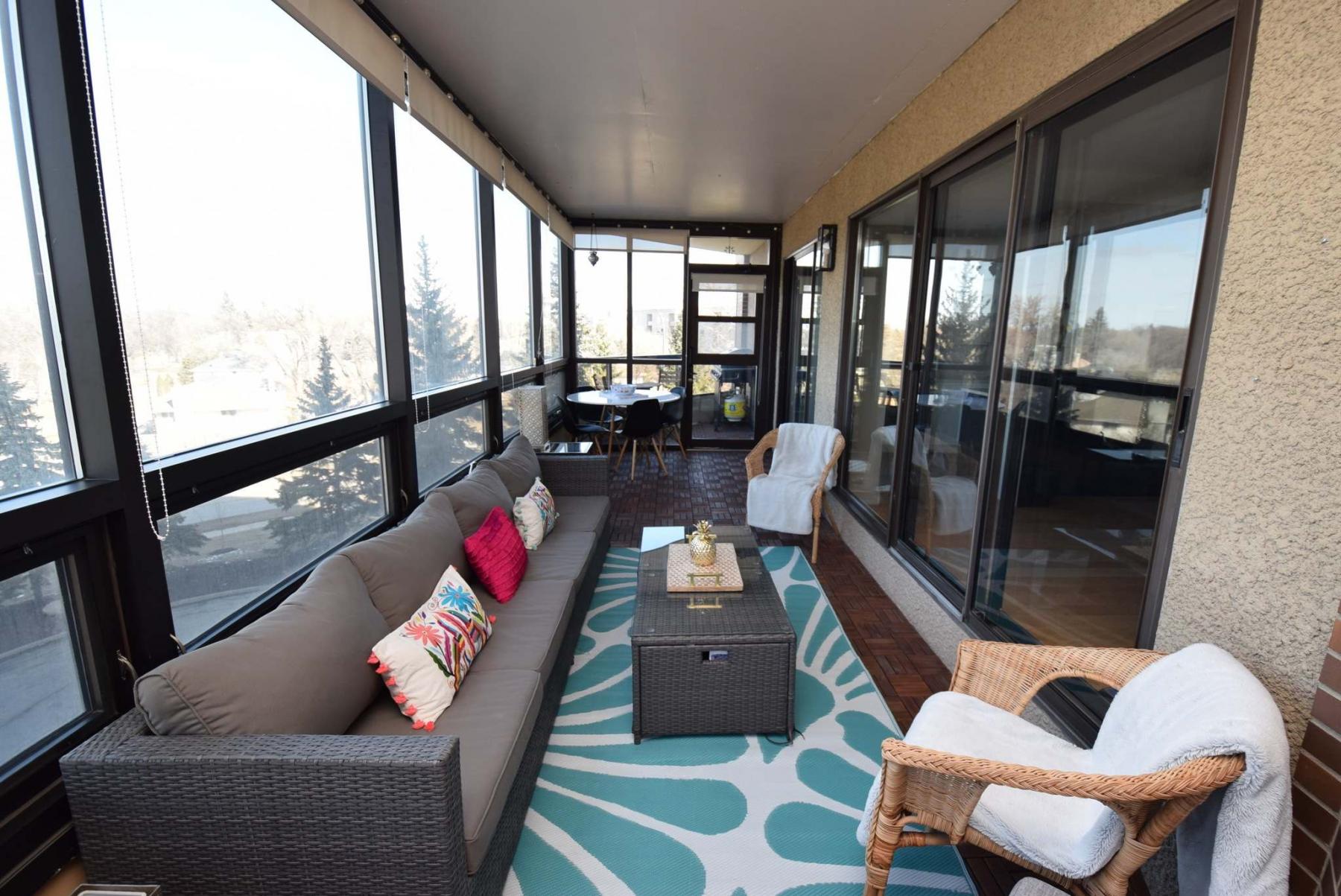 Luxury. You can't fake it.
With that thought top of mind, the owner of a 1,200 sq. ft., fourth floor luxury condominium at 160 Tuxedo Ave. decided to go all out on the renovation of the suite three years ago.
Their goal was a simple one: to bring it up to contemporary standards for their own enjoyment, and the enjoyment of future owners.
That said, the renovation itself was far from simple, says Lori Hopfner of Royal LePage Dynamic Real Estate.
"They knew they would have to leave no stone unturned in remodeling it, so they basically gutted the whole unit down to the studs," she says. "Nothing was left untouched. The plumbing and electrical systems were redone, and a new ceiling and duct system were installed in the kitchen to improve its look and function. But that was just the start."
Like many units of its vintage - it was designed in 1984 - the layout was less than optimal. The kitchen was closed off from the living room by a wall that ran down to the edge of the dining room, which occupied a generous space on the suite's rear wall.
That wall was removed, transforming the space from a chopped up, light-starved area into a modern-style great room that was delightfully bright and navigable.
To temper all the natural light that now flooded the living room, kitchen and dining room, medium-brown engineered oak hardwoods were put down in all three areas to create a warm, unified look. The unit's original entrance door was retained, as its warm, wood plank look tied in nicely with the flooring.
Hopfner says that warmth was then carried over into the kitchen.
"The colour scheme in the kitchen is magnificent," says Hopfner. "DLUX Design and Co. installed a gorgeous two-tone kitchen with dark brown island, white cabinets, Wilsonart quartz countertops, and a beautiful marble tile backsplash. There's lots of thoughtfully-laid-out storage, a spacious island with induction cooktop and stainless appliances."
She adds that the dining room and living room complement the kitchen perfectly.
'The dining room is just steps away from it, and is defined by a mod chandelier above, while the living room has loads of room for furniture plus a boxed out area on its side wall that can hold a huge flat screen TV. There's also extra space behind the living room. Right now, there's a treadmill there, but it's also a great spot for a home office."
The space behind both the living room and kitchen - an enclosed balcony - isn't bad either, notes Hopfner.
"It's essentially a huge, three-season sunroom that allows you to enjoy expansive west-facing views and glorious prairie sunsets from up high in the spring, summer and fall," she says. "There's also a door off the enclosure that leads out to an open area that's a perfect spot for a barbecue."
Meanwhile, the bedroom wing - which is situated between the kitchen and dining room - was also updated, starting with the main bath.
"Like the rest of the suite, it was completely renovated. It's a fabulous, spa-like space with soaker tub, custom tile shower, porcelain tile floor, dark brown vanity with Caesarstone countertop and gorgeous mosaic marble tile details throughout. It's just steps from the primary bedroom."
And what a primary bedroom it is.
At 18.8 feet by 12 feet, it has plenty of space for a king-sized bed, furniture and a desk or armoire (either of which could be tucked neatly out of the way in a boxed-out niche on its rear wall).
It also comes with a couple of extra - and very welcome - features, says Hopfner.
"Corner windows let in lots of natural light and provide beautiful northwest views of the city, while a big walk-in closet with custom storage by For Space Sake will help you organize your wardrobe. It's also a very quiet space due to the building's concrete and steel construction."
The impeccably-remodelled suite is an ideal landing spot for a young professional or professional couples, she adds.
"It's a truly remarkable space that will meet the expectations of the most discerning buyer. The location is excellent, and you also get full-time valet, concierge and security services. You're walking distance to Assiniboine Park, shopping, coffee shops and more. You couldn't ask for more in a luxury condominium."
lewys@mymts.net