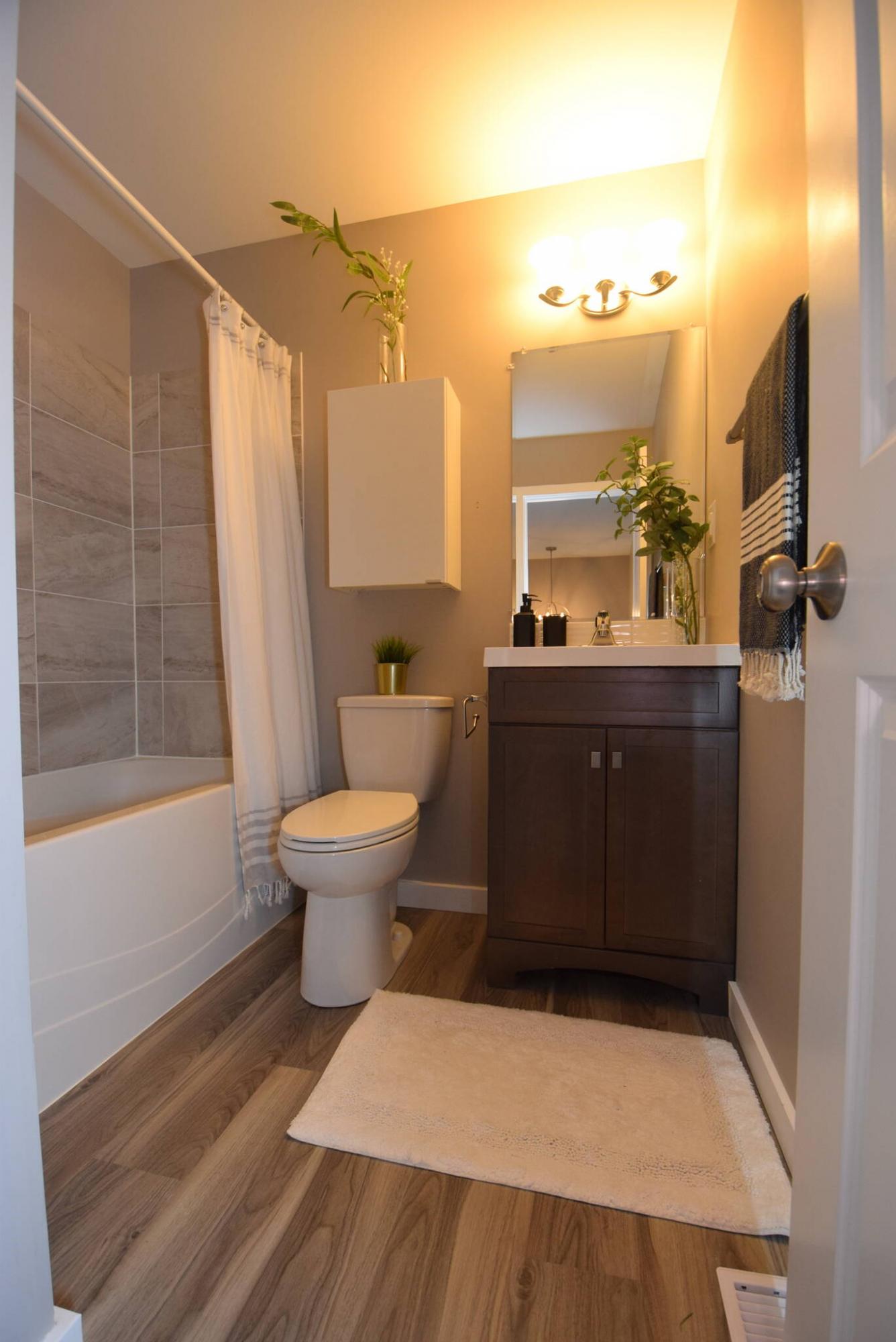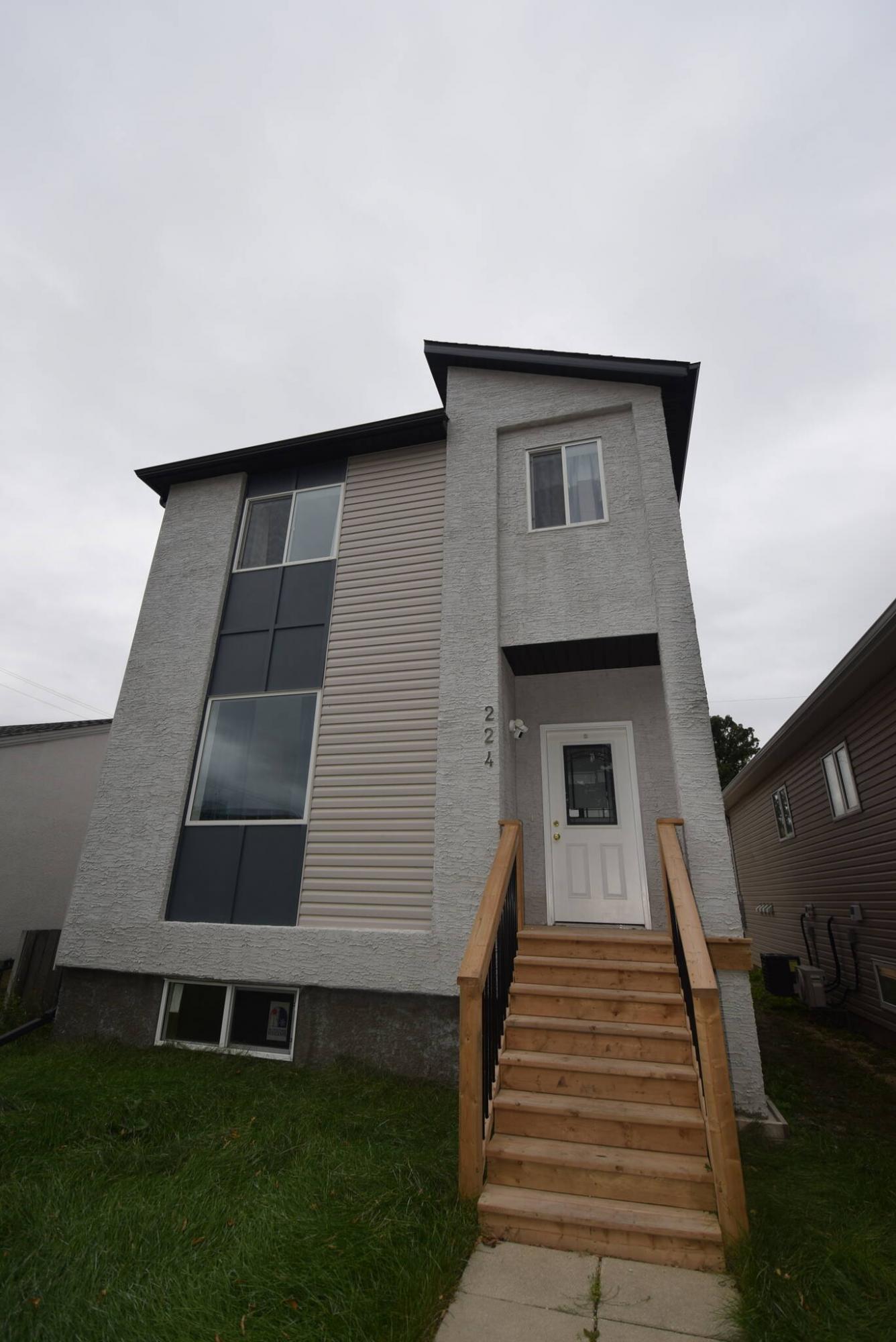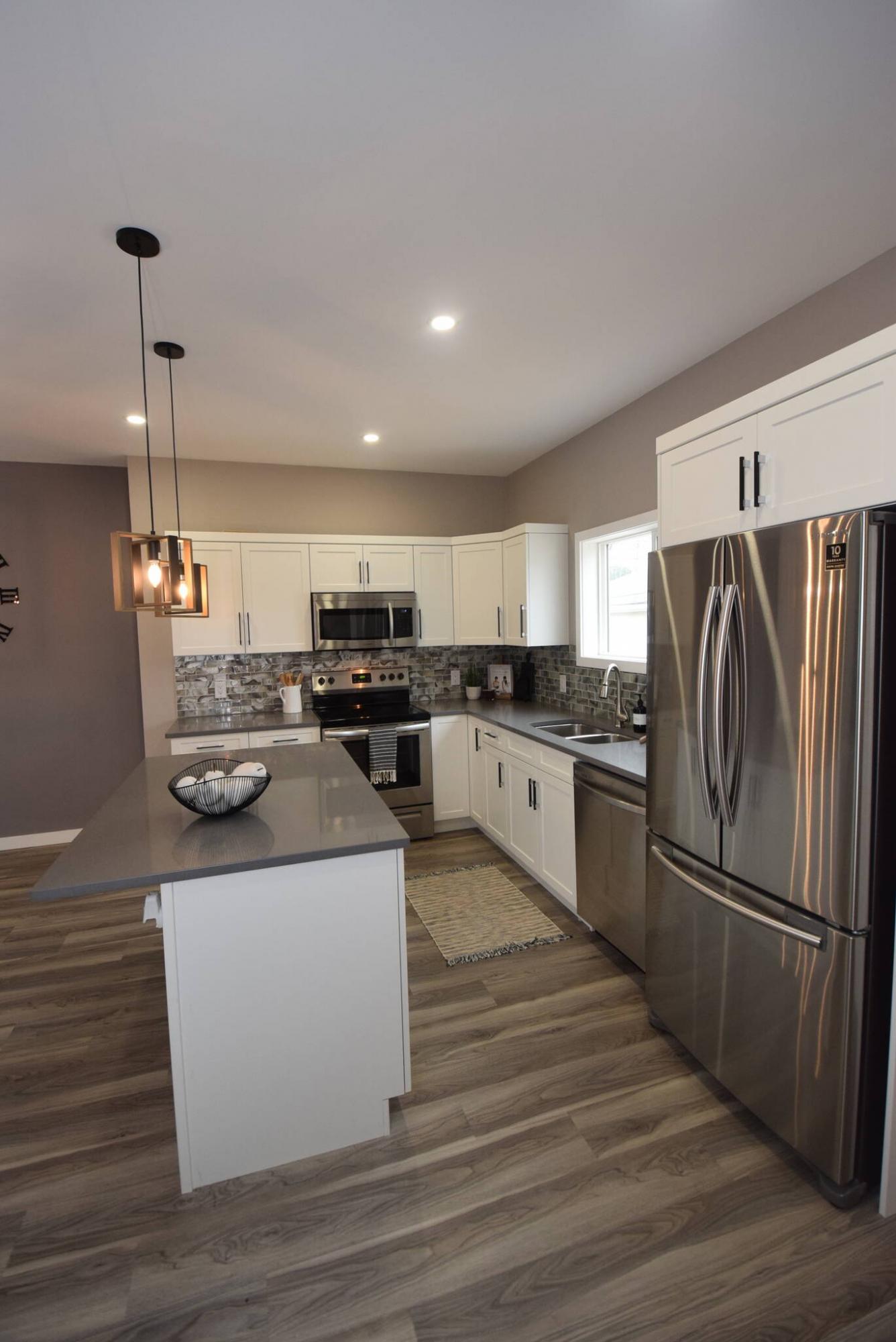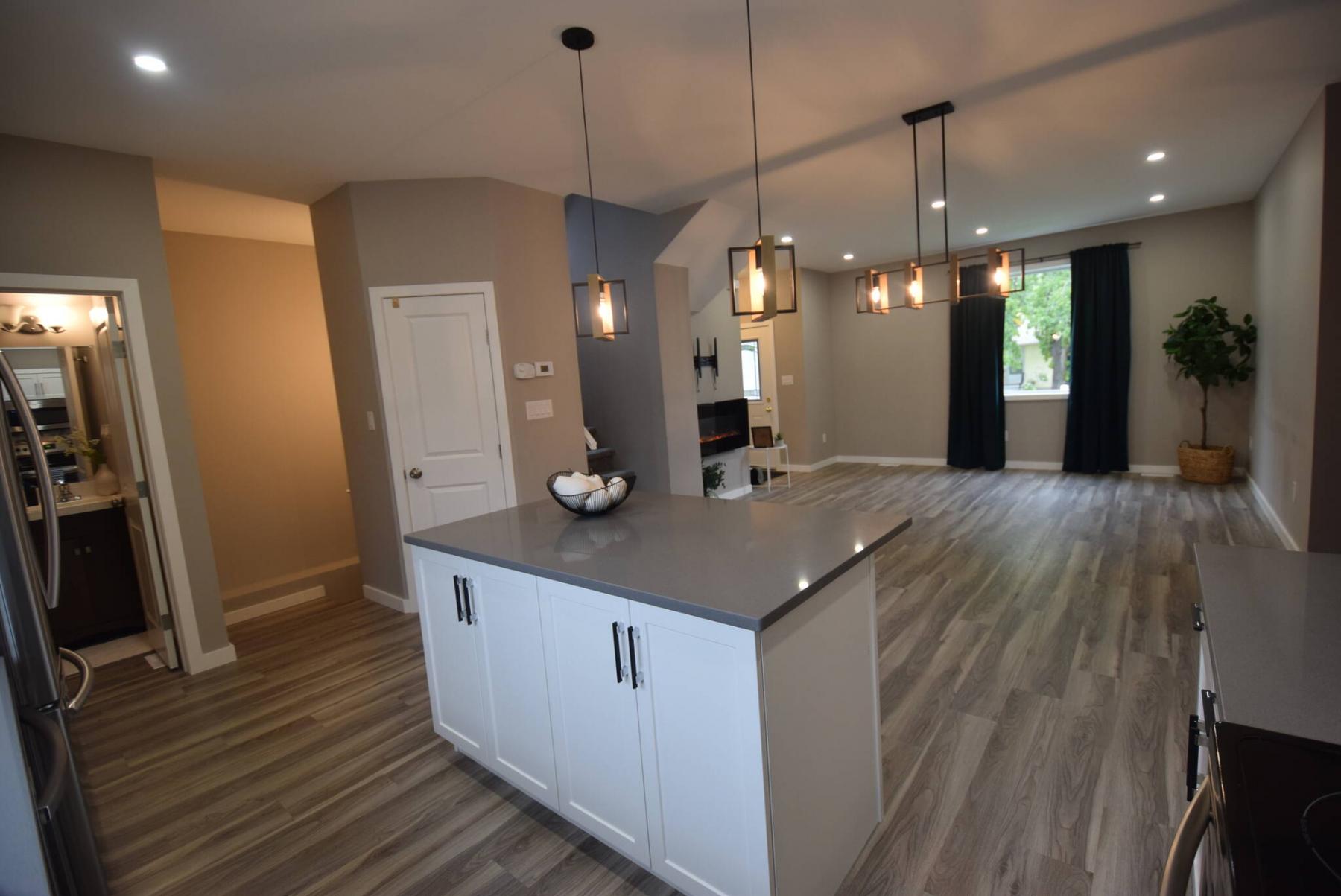 Over the past few years, a good number of infill homes have been built in St. Vital.
One of those areas is Havelock Avenue just west of St. Anne's Road, where four new homes replaced older, run-down homes in the last two years.
Now one of those homes – a modern-looking two-storey design built in 2021 – has suddenly come up for sale.
"The family that bought it had to move due to unforeseen circumstances," says Amber Treichel of RE/MAX Performance Realty. "Now, it represents a great opportunity for another young family. Nearly new homes like this don't come up for sale often in established neighbourhoods."
More to the point, nearly new homes priced at $450,000 don't come up for sale often, period.
And while the 1,320 sq. ft., three-bedroom, two-bath design is relatively affordable, it doesn't feel like an entry-level home.
In fact, it possesses design features that are found only in more expensive homes, says Treichel.
"Not only do fine finishes cover all 1,320 sq. ft. of this beautiful home, but it also comes with a nine-foot ceiling," she says.
That extra foot of ceiling height translates into a heightened feeling of volume – a very welcome feature.
"When you enter the home, you walk into a modern, spacious main living area where open concept living keeps you connected to all spaces," she says. "The added ceiling height – many infill homes come with ceilings that are just eight feet high – works with oversized windows on both ends of the area to give it a bright, roomy feel."
Meanwhile, the floor plan is also highly functional.
A cantilevered wall opposite the dining area smartly divides it from both the living room and kitchen, giving the open-concept area an organized, segmented feel.
At the same time, small details – such as a main floor powder room – add function.
"It was placed between the upper-level stairs and back door in a convenient, out-of-the-way spot," Treichel notes. "If you're entertaining, guests don't have to go upstairs to use the washroom, and the kids can use it, too."
Perhaps the most impressive aspect of the home is the quality of its finishes, she adds.
"The island kitchen comes complete with quartz countertops, lots of beautiful white cabinets, an elegant grey tile backsplash and stainless-steel appliances. The island offers seating for two, and there's even a pantry. Warm vinyl plank flooring runs through the entire main living area, and there's also upgraded lighting in the kitchen and dining area."
Turns out, the home's upper level is as efficient and elegant as its main floor.
All three bedrooms are surprisingly large, considering the home checks in at 1,320 sq. ft..
Not only that, but the layout is also very family friendly, says Treichel.
"I really like the positioning of the primary bedroom. It's very private and doesn't share any walls with the other bedrooms. It's also quite luxurious, offering a four-piece ensuite with a tiled soaker tub/shower and a spacious walk-in closet with a window."
Kids will also have their own private area, too.
"Both kids' bedrooms are at the end of the hallway to the right of the main bath, which has the same finishes as the ensuite," she says. "Everyone will appreciate the way the upper level has been laid out.."
The spotless home comes with several other perks, adds Treichel.
"All landscaping is complete, and there's also a backyard deck to barbecue on. The unfinished lower level – which comes with a newer washer and dryer – is ready for development, and there's also room out back to build a double garage."
Finally, there's the home's location.
"It's in an established neighbourhood that's close to schools, transit, shopping and more," she says. "It offers an extraordinary blend of modern finishes and a functional layout in a convenient location. It's a place that some family is going to love to call home."
lewys@mymts.net