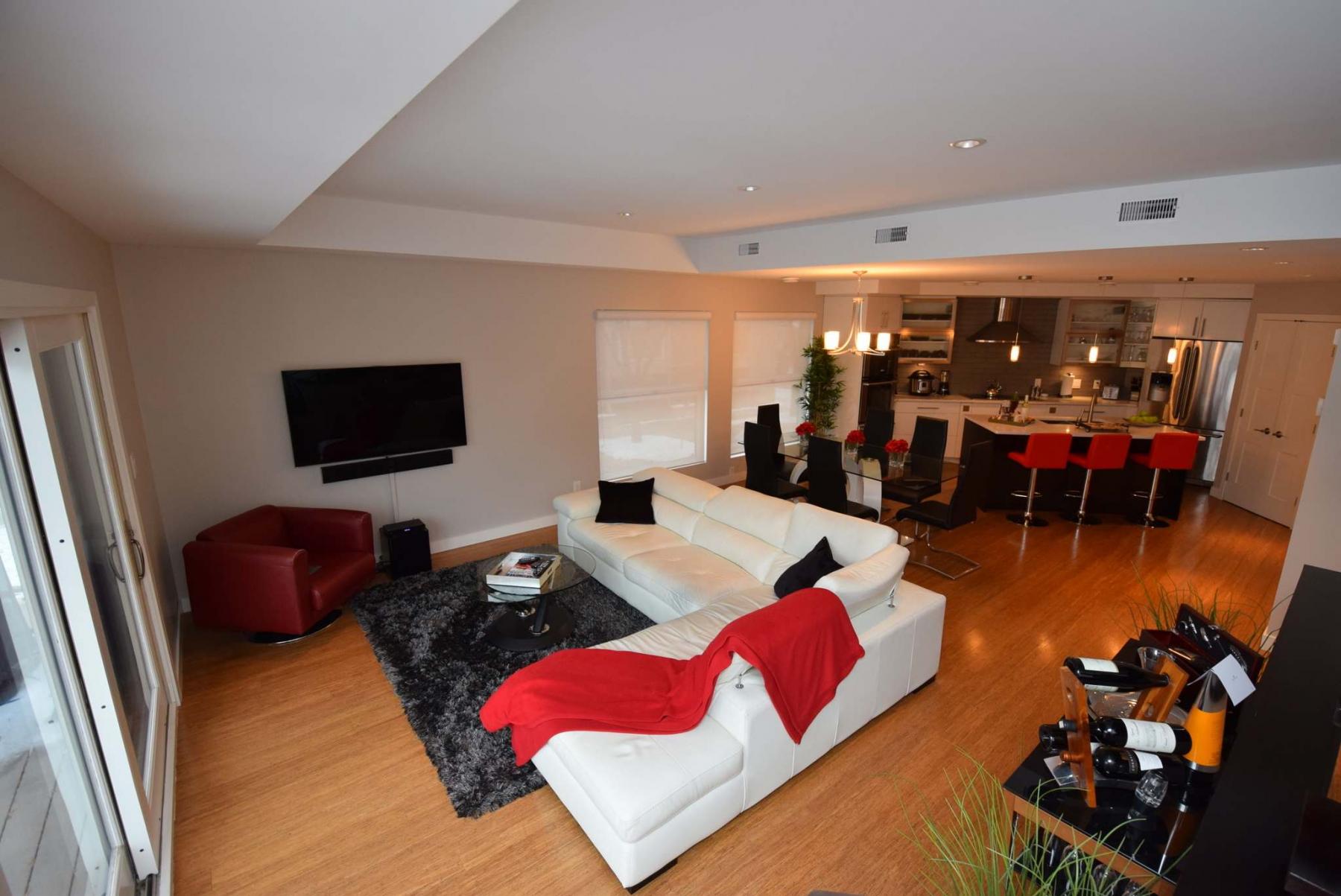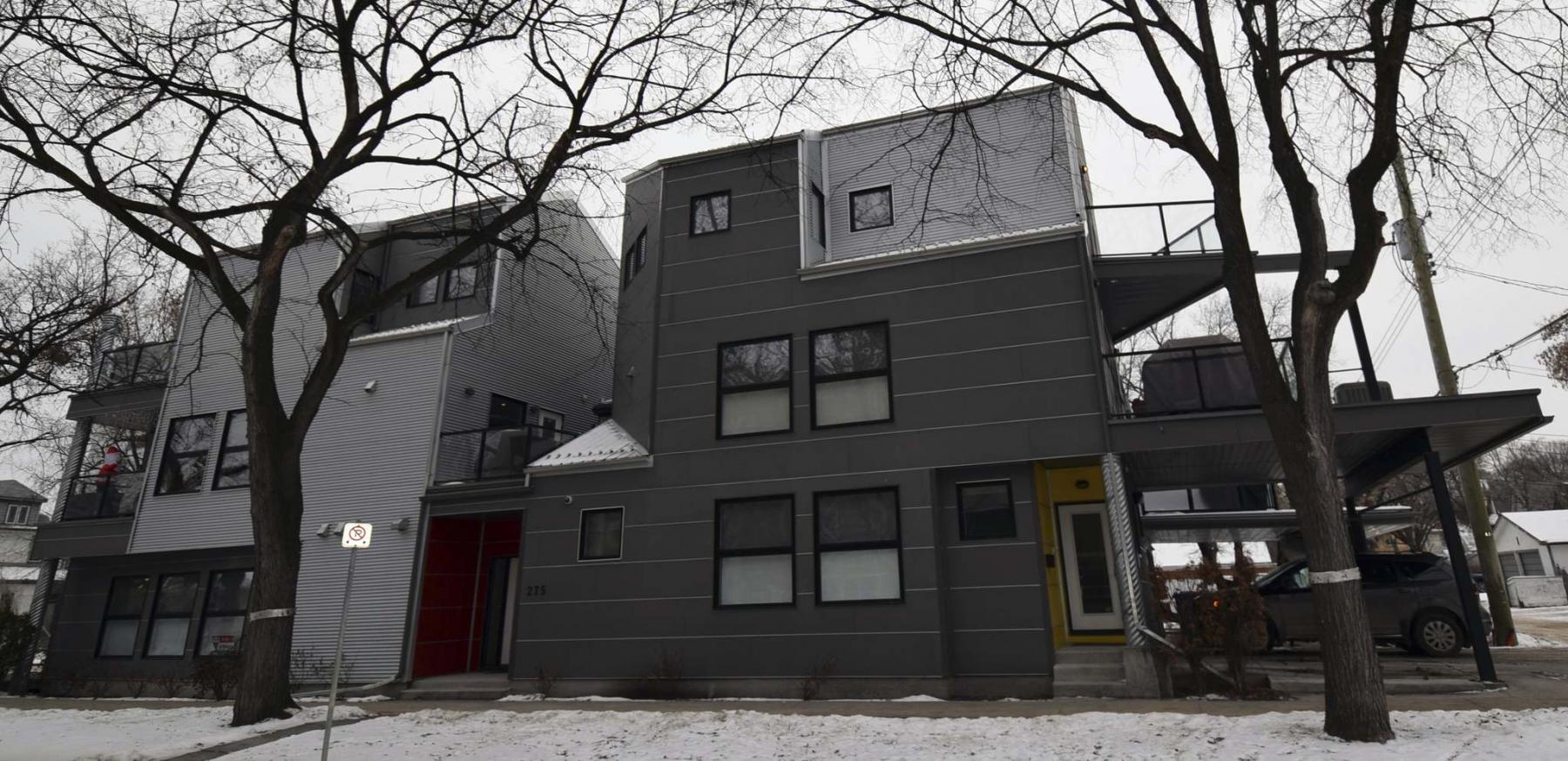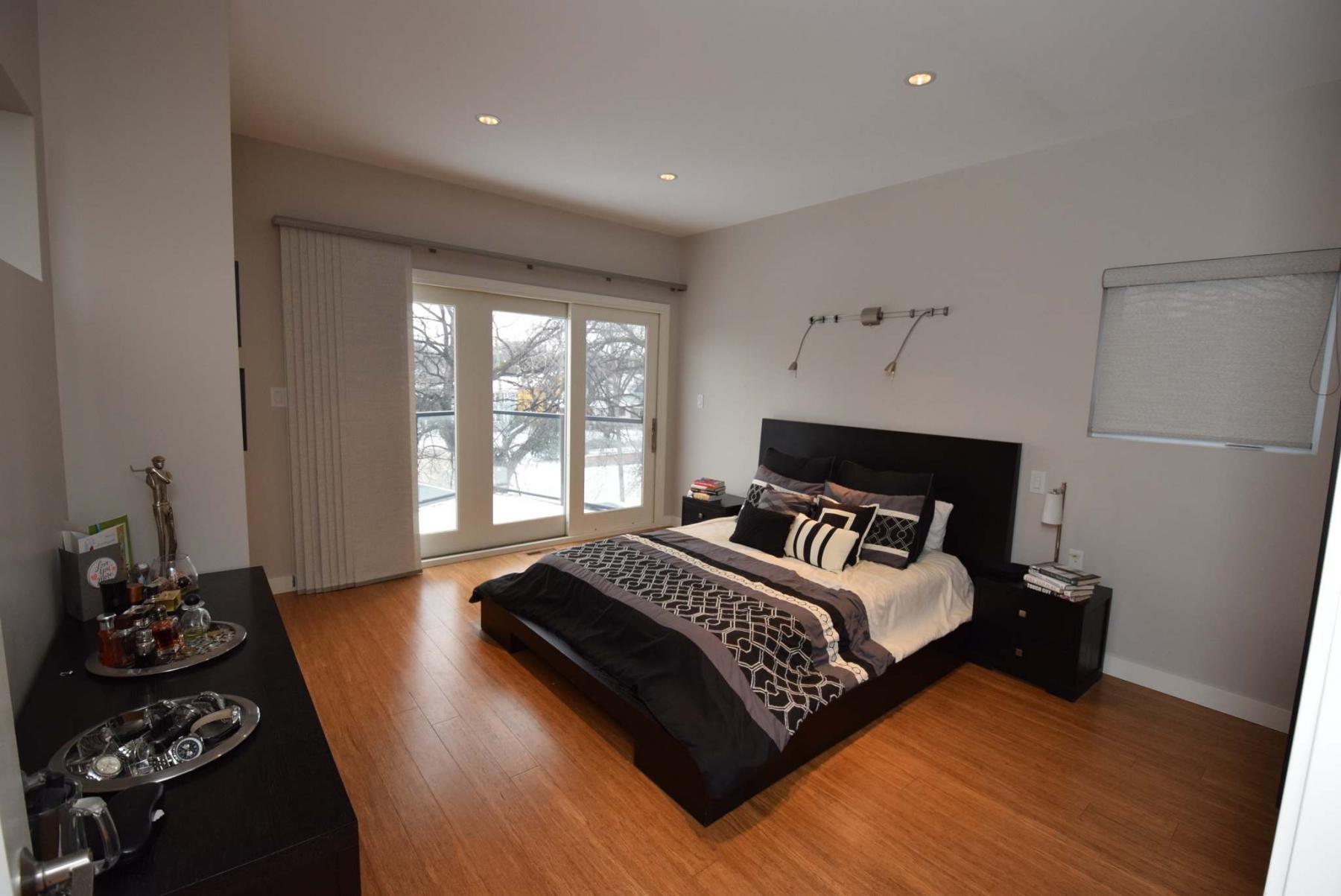 In many instances, infill home projects — whether they be single-family homes, condominiums or multi-family dwellings — tend to lack in quality.
In too many cases, the homes or buildings are slapped together in record time by developers who cut corners to maximize profits. After only a year or two, issues can crop up, alerting once-elated buyers to the fact their next-to-new home is filled with deficiencies.
There are no such worries with the eight-year-old townhome condominium located at 279 Hugo St. N., Andrea Wiebe of Realty Executives First Choice says.
"The first thing people should know is that the building it's in is built out of concrete and steel, not wood," she says. "Not only that, but the building also sits on a piled foundation. That high level of construction quality makes for a solid building and nice, quiet unit."
Wiebe says the attention to detail poured into the design of the 1,466-square-foot, two-bedroom, 2½-bath townhome is very impressive.
"In two words, this unit is an architectural masterpiece. A lot of thought was put into the design of its interior — both its layout, finishes, even the placement of windows."
Whereas many townhome units have glass — whether it be windows or patio doors at one end — this one doesn't.
The rear wall is occupied by a nine-foot-wide, floor-to-ceiling patio door unit, while the right-hand wall holds two large windows that allow even more natural light to flow inside.
"When you add in an exceptionally high ceiling, the result is a great room that's a pleasure to spend time in, it's so bright and airy," Wiebe says.
"All three spaces — living room, dining area and kitchen — are a good size, and flow between each area is excellent."
Not only does the layout work, so too do the finishes, starting with the bamboo hardwoods that run through the townhome's main and upper levels.
"I just love them — their grain is absolutely gorgeous and they're just the right colour. Anything darker, and too much of the natural light would have been absorbed. If the flooring was lighter, the great room would be too bright," she says. "Even though it's a big area, the flooring helps give it a cosy feel."
Meanwhile, each space is well-defined and functional.
Tucked away to the rear, the island kitchen is defined by a mid-sized quartz island with double sink that seats three; a handy powder room was also placed next to it.
The centre of the great room is occupied by a dining area that's defined by a chandelier above and window on the side wall, while the living room was placed at the front next to the patio doors, which not only let in loads of natural light, but also provide access to an elevated, glass-wrapped deck.
"Each space is beautiful in its own way," Wiebe said. "With its glossy white cabinets, taupe tile backsplash, white/grey quartz countertops and stainless appliances, the chef-approved kitchen is perfect for creating delicious meals for guests. The dining area is an elegant space that can seat six to 10, and the living room is ideal for visiting after dinner, inside or out."
A solid espresso maple staircase with stainless steel railing then leads up to an upper level that's unique, yet functional.
After doing a quick second take, you realize your first take was accurate: there's two bedrooms, but no main bathroom.
"That's because both bedrooms have their own spa-like ensuite," she says. "No matter whether you use the second bedroom as a bedroom or den, you — or your guests — have your own three-piece bathroom. And the second bedroom is a spacious, beautifully angled space."
Then, there's the master suite across the way.
"It not only comes with an ensuite with tiled walk-in shower and glossy white vanity with dual sinks, but it also comes with a gorgeous tray ceiling and a patio door that gives you access to your own private balcony. It's a beautiful, relaxing space."
Wiebe says the stylish, solid-state townhome is the perfect landing spot for a professional couple or small family.
"Its layout gives it a high level of livability throughout, while its tasteful finishes are stylish and durable. You're also in a central neighbourhood that's close to the Corydon strip and a host of other conveniences and amenities. This home offers the opportunity to own a well-built, beautifully finished condominium in one of the city's most desirable areas."
lewys@mymts.net
Location: 3-279 Hugo St. N., Crescentwood
Year built: 2012
Style: townhome condominium
Size: 1,466 sq. ft.
Bedrooms: two
Bathrooms: 2½
Price: $439,900
Contact: Andrea Wiebe, Realty Executives First Choice, 204-792-0857