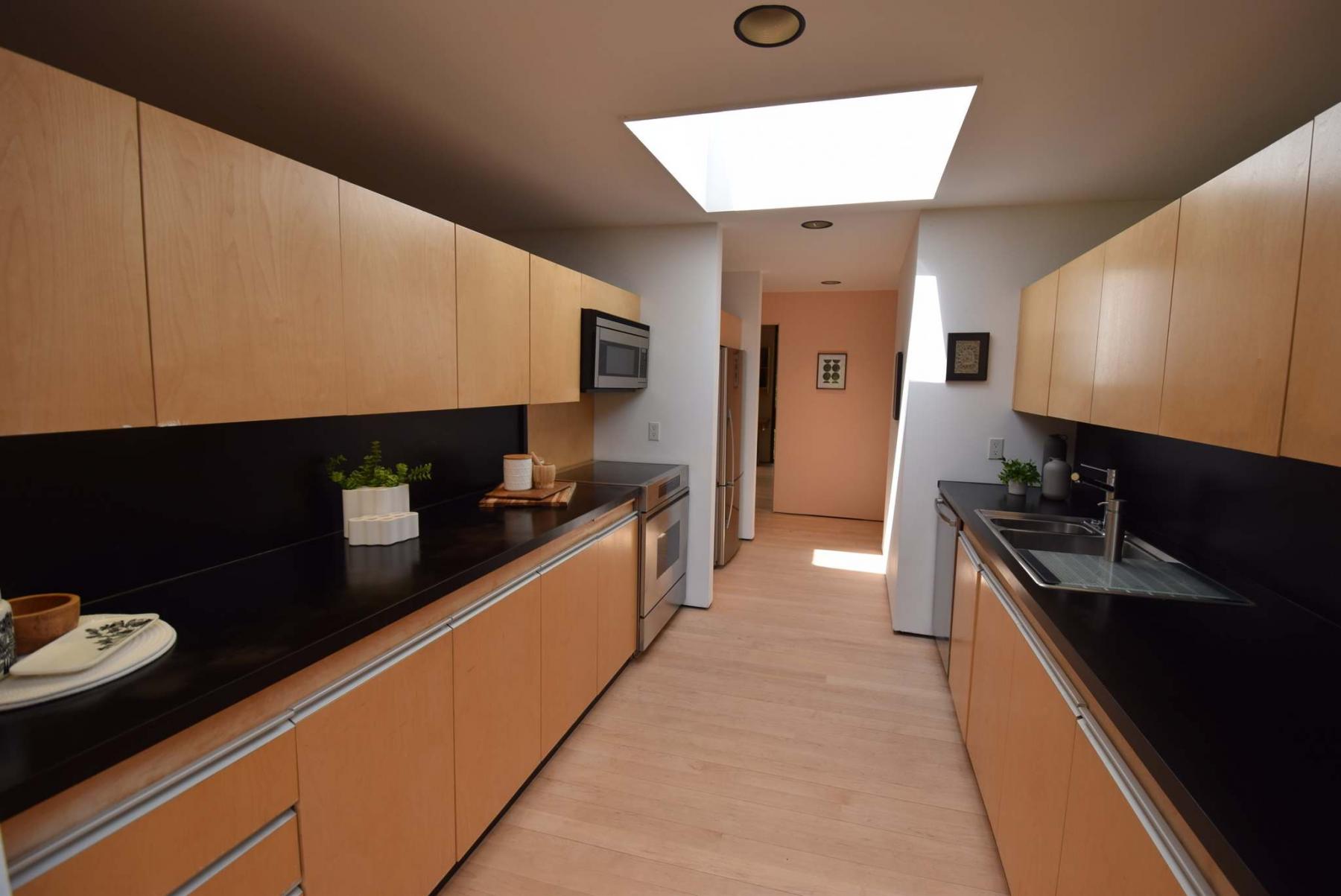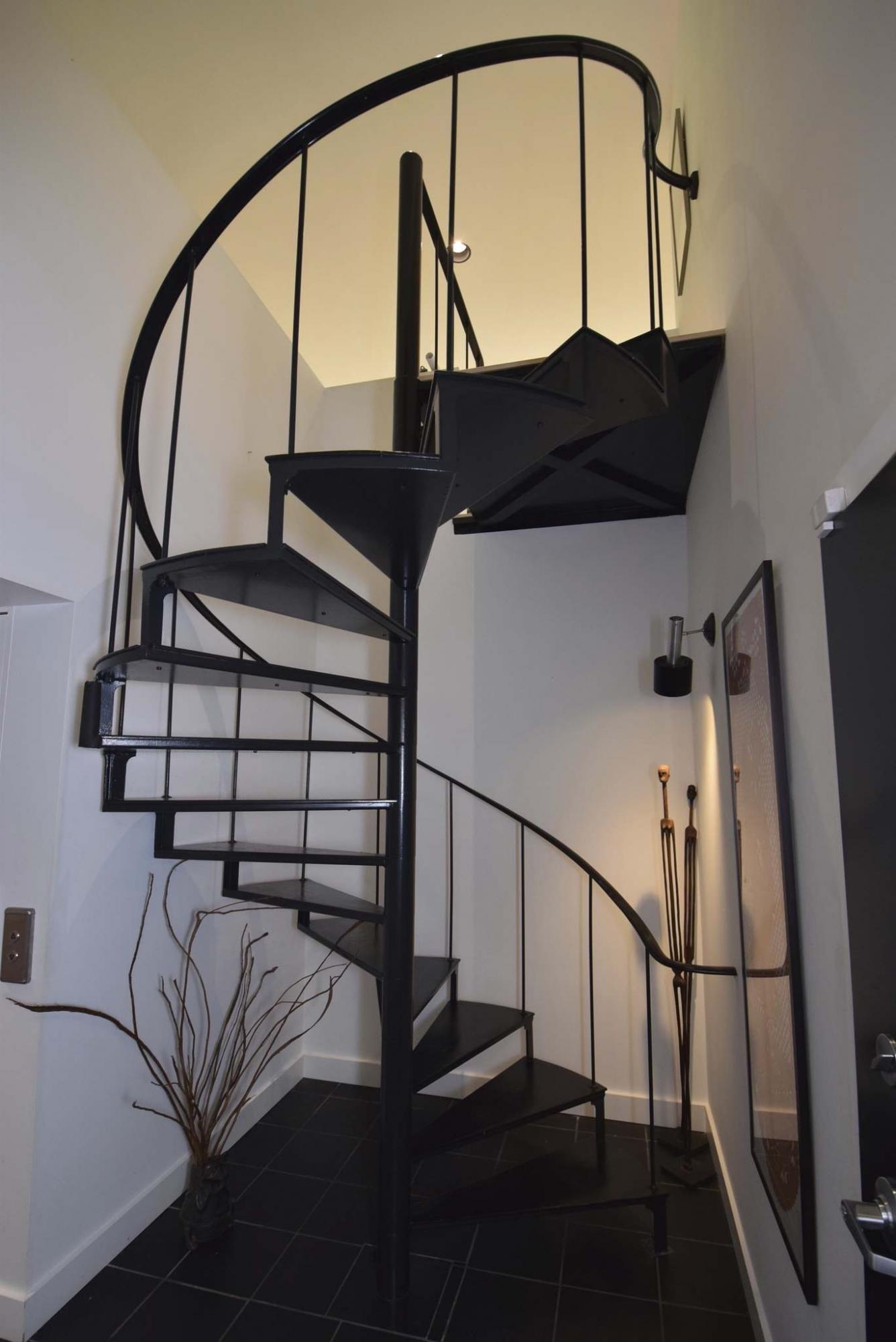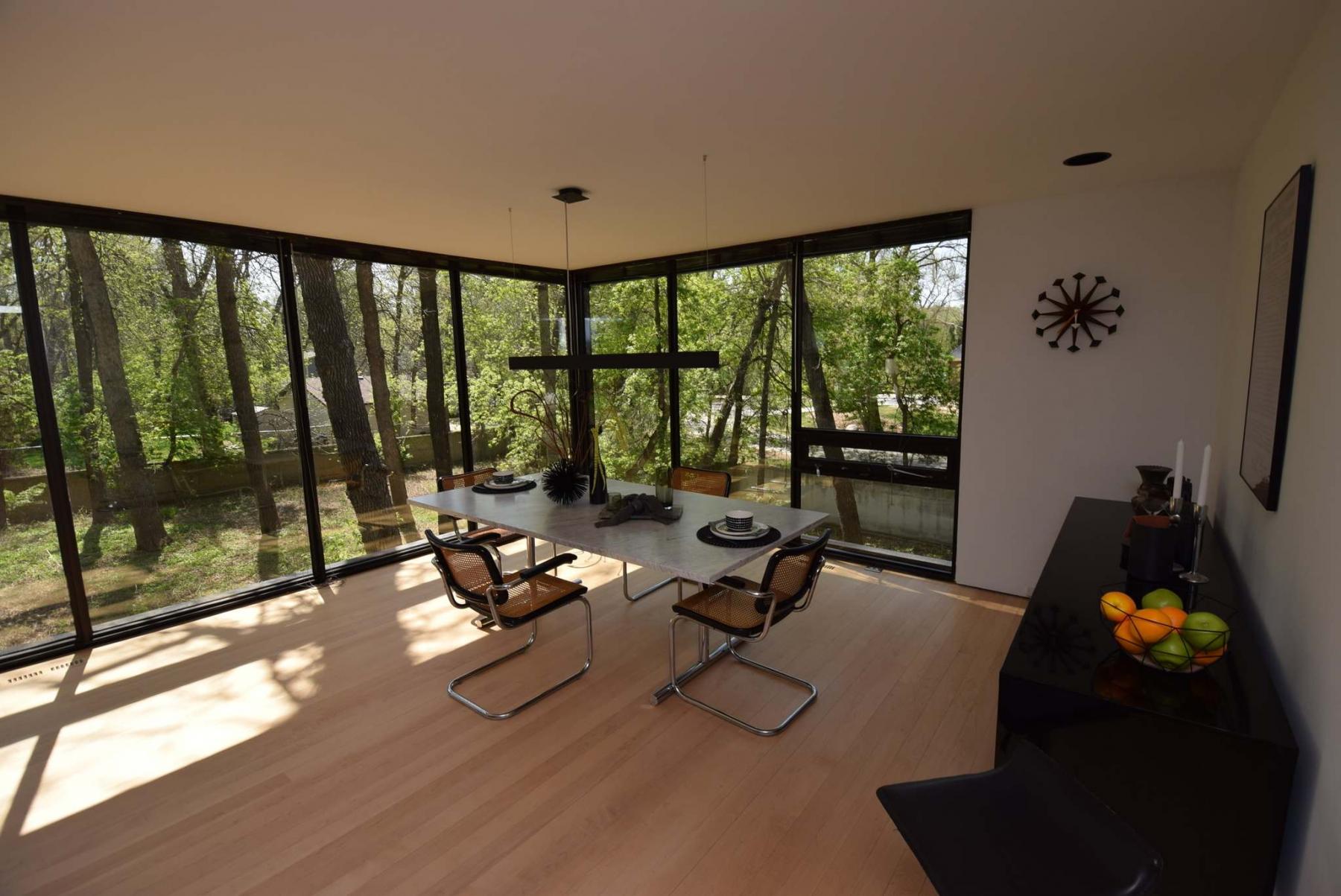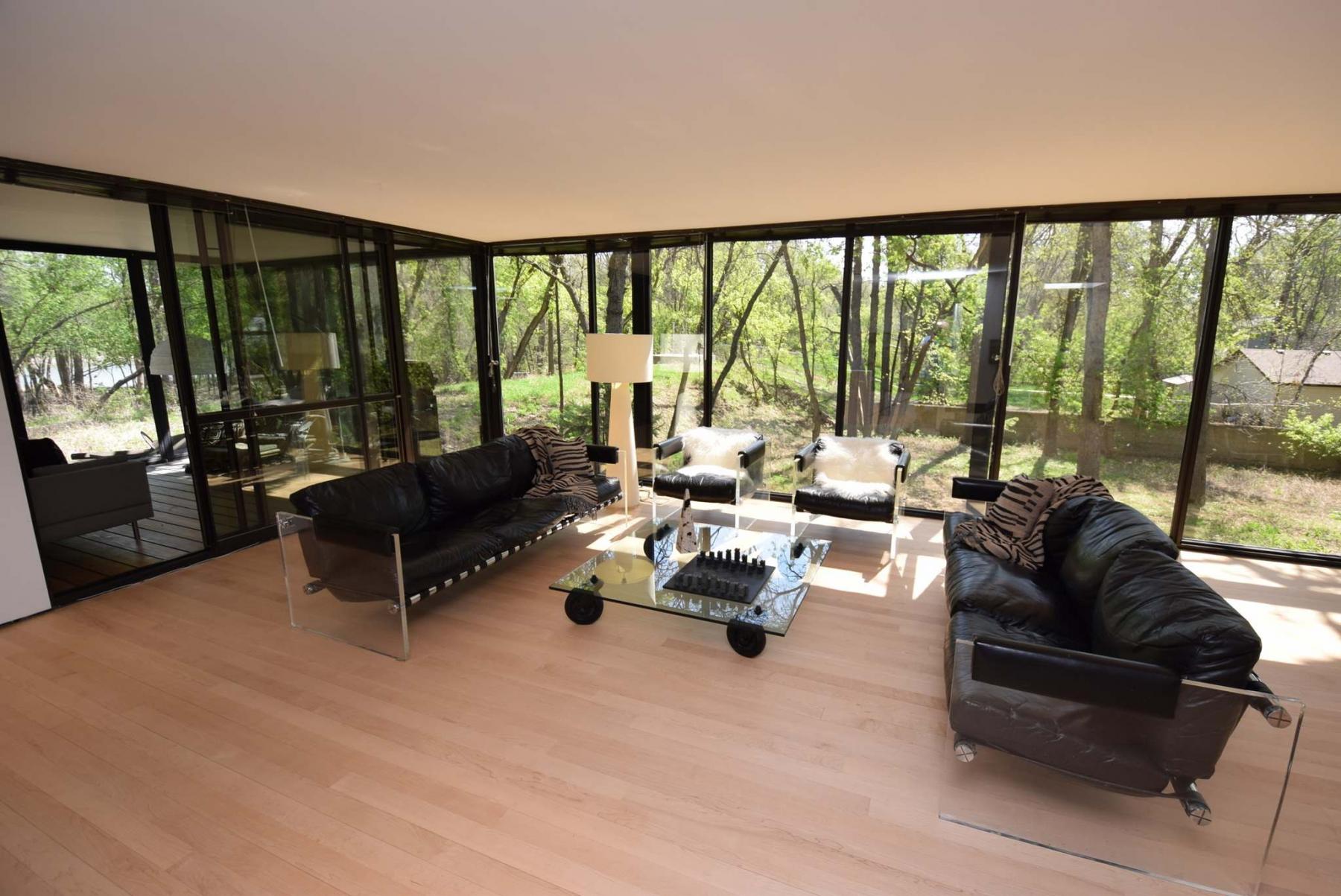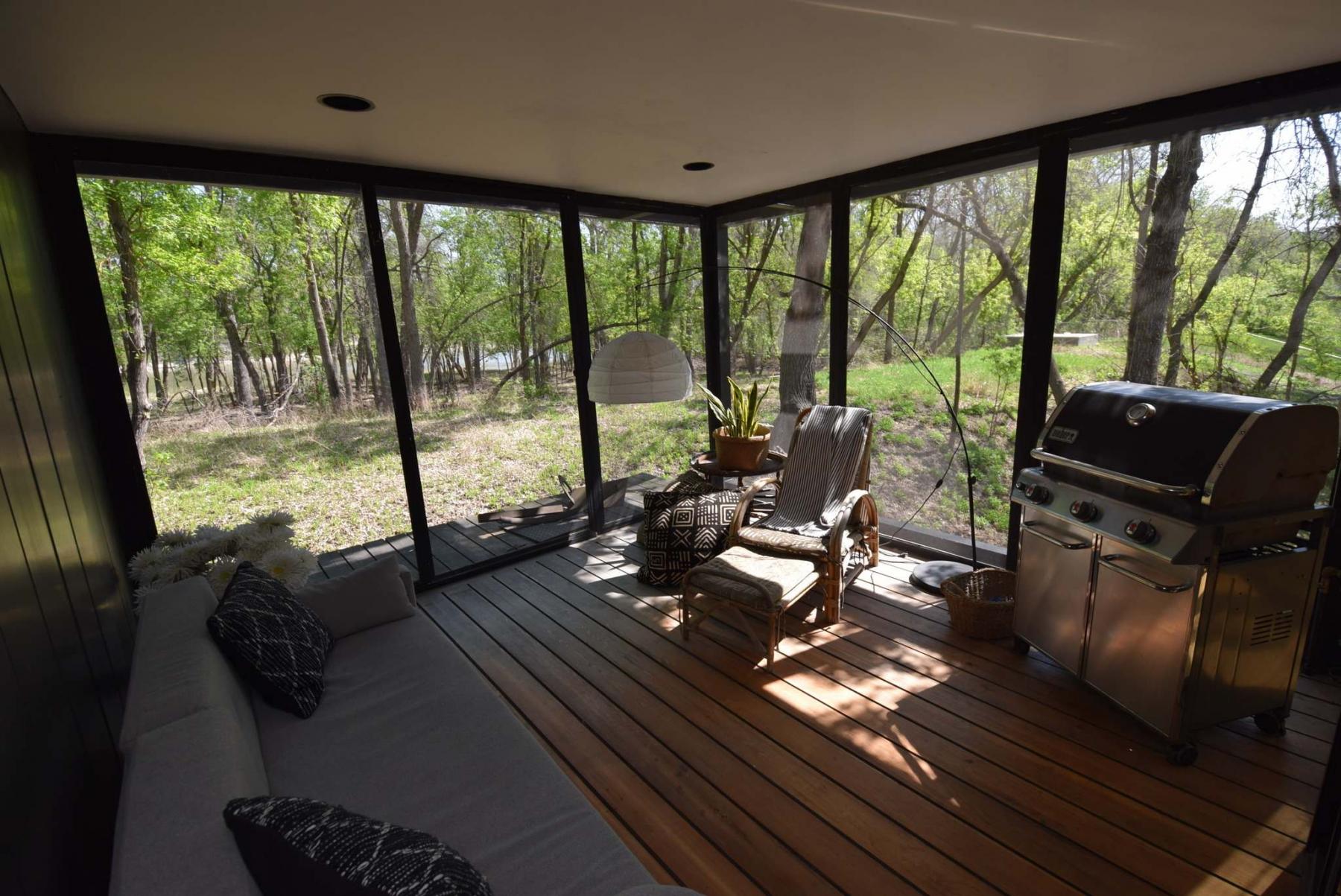 Almost 50 years ago construction of a unique, Bauhaus-style home began on a large wooded lot on Victoria Crescent in St. Vital.
Folks living in the quiet riverside enclave at the time must have been wondering what the heck was going on when it quickly became apparent this wasn't going to be an ordinary home.
Rather than dig a foundation, the building crew instead fixed a series of stilts into the ground and installed a steel frame within the outline of the posts. That frame was to support a home that would be suspended roughly 10 feet off the ground.
IN 1973 this 1,984 square-foot home's design was considered unconventional and futuristic.
Today, the home is considered an architectural marvel.
It even has a name.
Welcome to the Tree House.
"It's just an amazing design," says Viktoria Fazekas of RE/MAX Professionals, who's marketing the home along with partner Michael Dubienski. "It's like having a big bungalow up in the sky. You have everything on one level, but you feel like you're up in the trees."
Access to the home comes via a cement plinth at ground level that serves as part of its support structure.
The generous foyer includes an elevator and a magnificent spiral staircase that winds its way majestically up.
The sight that greets you when you exit the staircase and enter the home's main living area almost defies belief, says Dubienski.
"A rear wall of floor-to-ceiling windows provides a panoramic view of the natural setting and mature trees that surround the home," he says. "It feels like you're looking at a gorgeous, hand-painted mural, only the scene is real."
The home's interior, with recent renovations performed by Gustavo Da Rosa, features a simple, uncluttered design with clean lines and natural wood flooring, a hallmark of the Bauhaus style.
The main living area, with the living room and dining room, is wide open, making for unobstructed views of the pristine setting and exceptional light flow. There's ample room for furniture in the living room, and plenty of space for a huge dining table.
Meanwhile, a simple galley-style kitchen was placed smartly on the opposite wall precisely between the living room and dining room.
"It's a beautiful, functional space," says Fazekas. "It offers lots of natural maple cabinets, contrasting black countertops, stainless steel appliances, a pantry and a skylight above that lets natural light flood into it."
She adds that a pair of spaces to the left of the living room possess their own special allure.
"There's a patio door off the living room that leads into a wonderful three-season enclosed deck that looks out onto the river, and a sunken family room next to it with a wood burning fireplace. When you're in either space, you forget that you're in the city, you feel like you're out at the lake."
A wing placed discreetly to the side of the family room holds a four-piece bath (with skylight), two bedrooms and a large laundry/storage room.
Dubienski says the primary bedroom is a bonafide retreat.
"It just has a very serene feel to it," he says. "When you walk in, you see the river and all the trees through a large window on its rear wall, which has a calming effect on you. At the same time, it has the amenities you need, including an ensuite with walk-in shower and a large walk-in closet."
Fazekas says the home has only gotten better with age.
"Over the years, the trees have gotten more mature, giving the home a secluded feel that almost makes you forget you're in the city. And because its design inside and out was way ahead of its time, it is still contemporary in every way."
In short, the innovatively-designed home offers a perfect balance of privacy, style, nature and convenience.
"This home is all about lifestyle," says Dubienski. "You can come and go as you please, and have an amazing home in a beautiful, exclusive area that's a joy to live in every day. You can't ask for more than that."
lewys@mymts.net
Details
Location: 260 Victoria Cres., St. Vital
Year Built: 1973
Style: bungalow built on stilts, supported/suspended by exposed steel frame
Size: 1,984 sq. ft.
Bedrooms: two
Bathrooms: three
Price: $1,499,900
Contact: Viktoria Fazekas or Michael Dubienski, RE/MAX Professionals, 204-477-0500