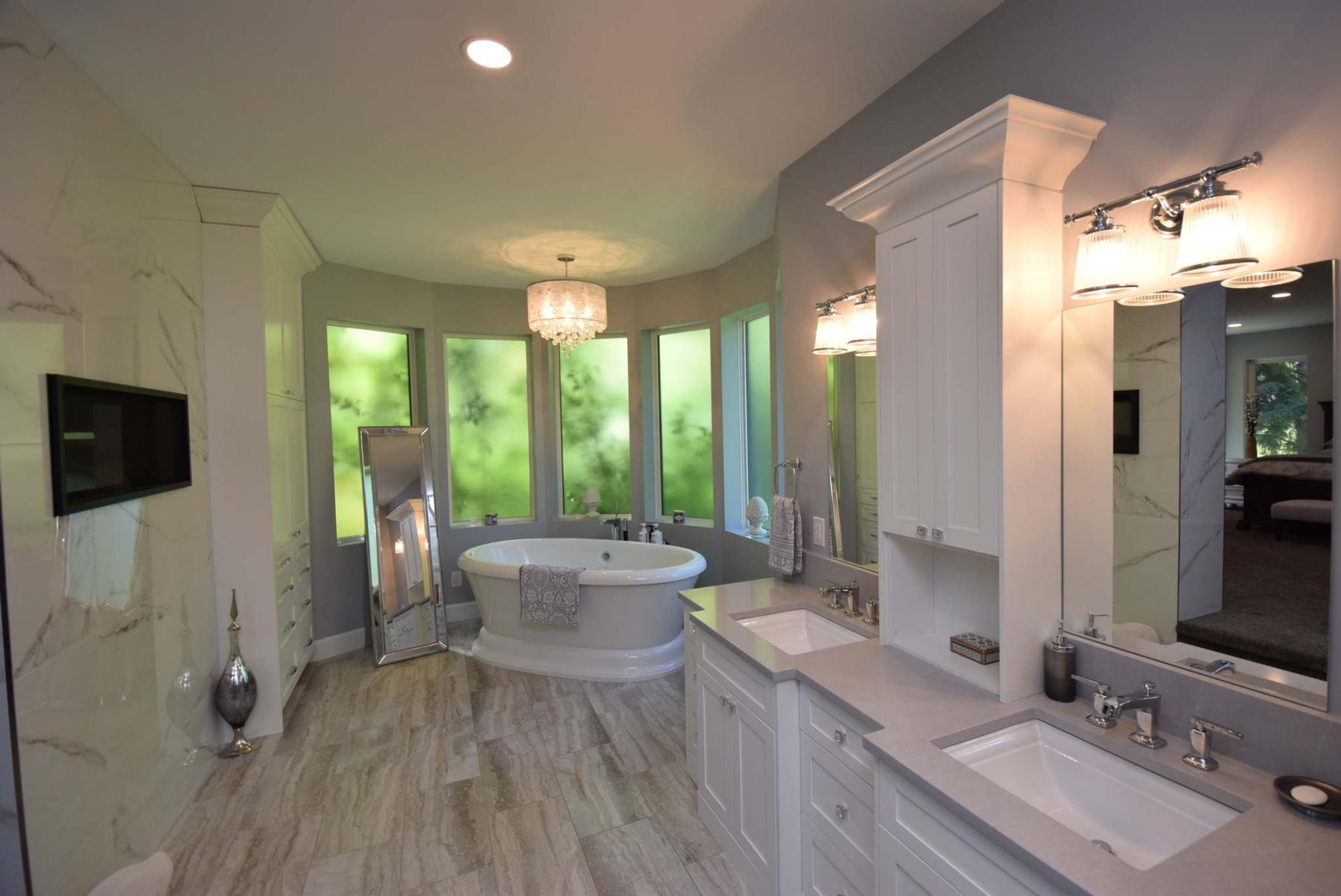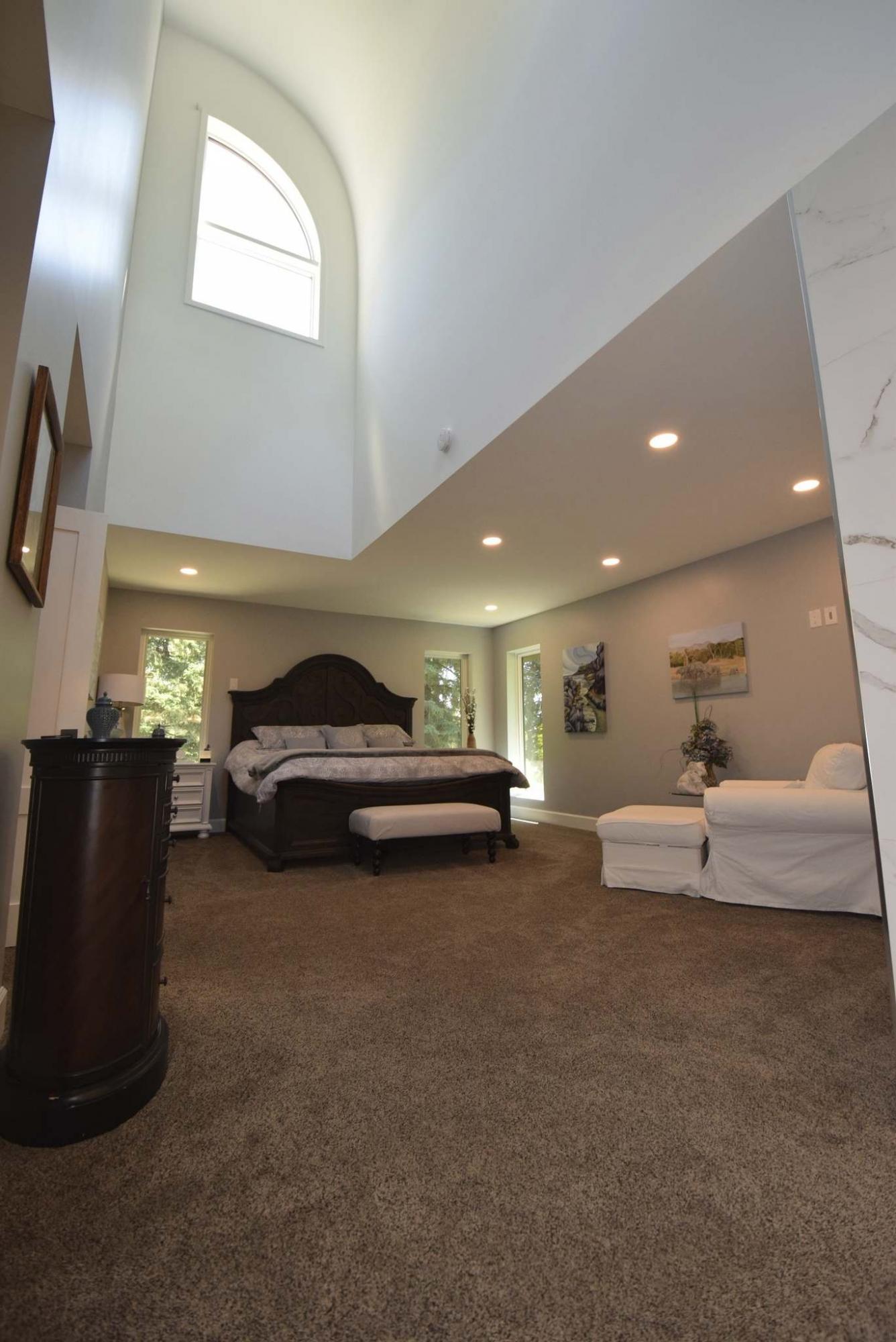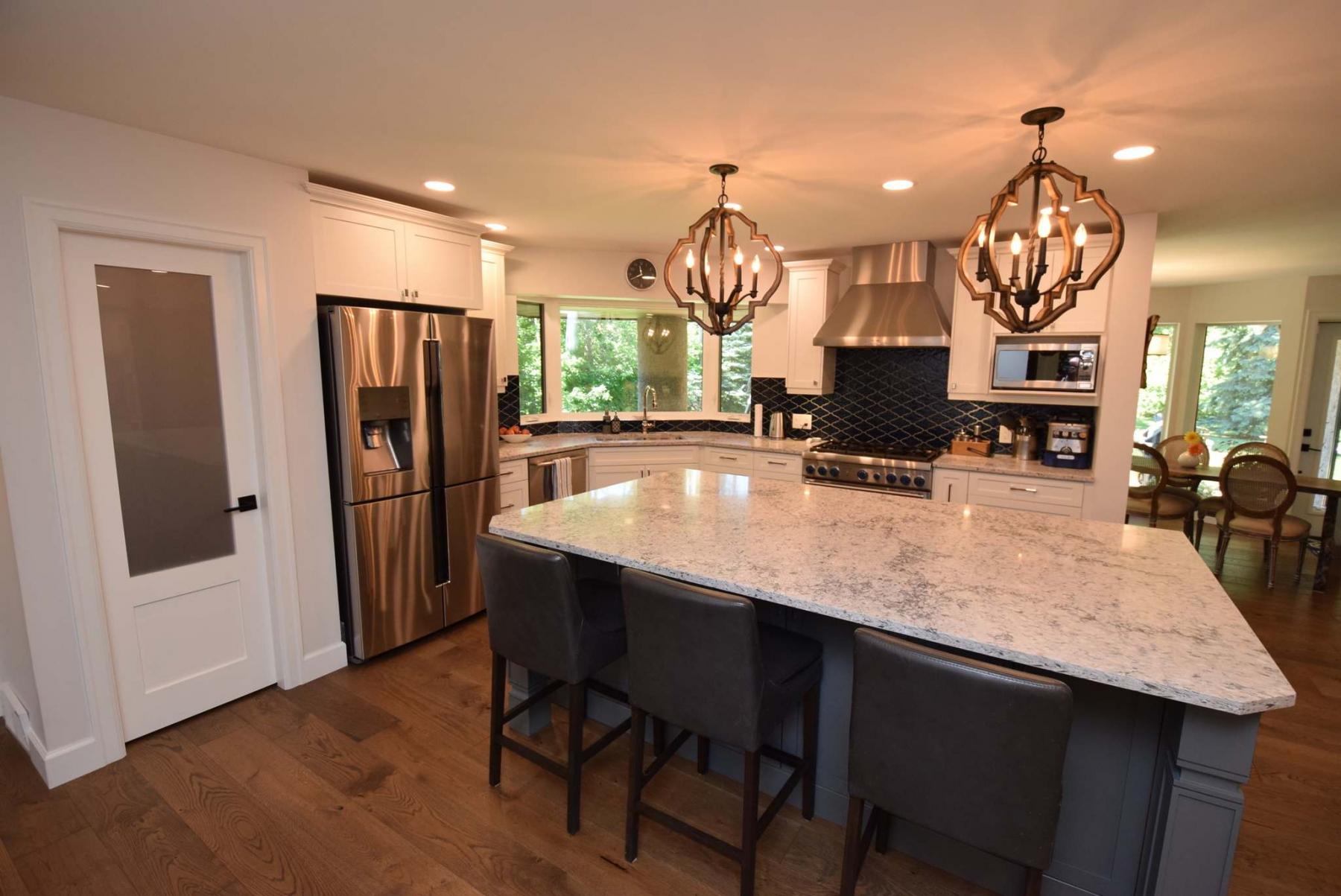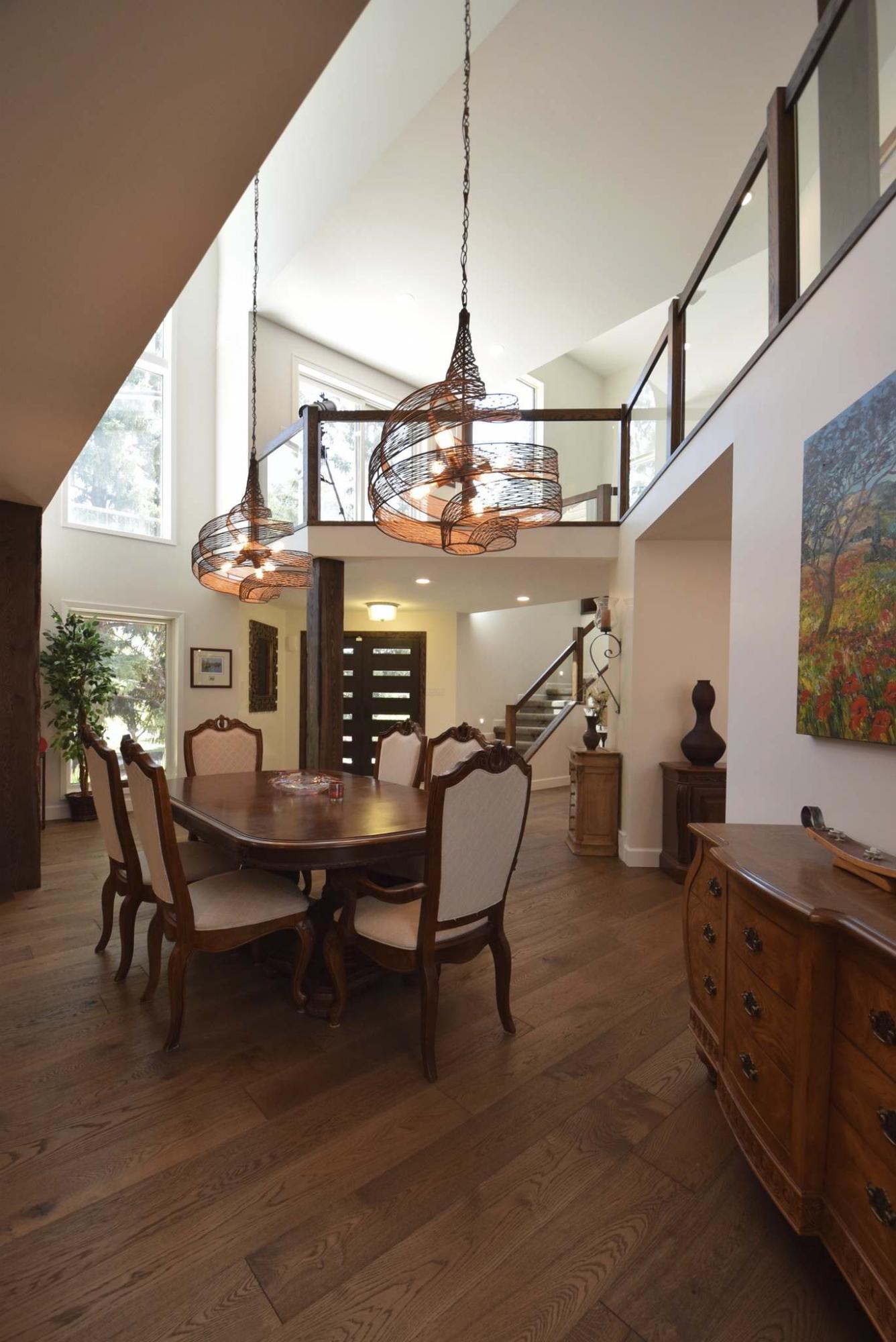 For 37 years, 490 Park Boulevard has been a landmark in Tuxedo.
An architectual gem, its calling card is a unique roofline with three glass-filled turrets that seem to thrust out of the roof and up into the sky. To say the least, the home is something you don't forget once you've seen it.
"If you've ever driven down Park Boulevard, you know this house," says David Carr of Monopoly Realty. "As soon as you round that corner you see the roofline popping through the trees, while the home's architecture blends in seamlessly with the landscape. You see just enough of it to intrigue you, but you actually have to visit it to get a true sense of how magnificent it is."
He adds that thanks to a series of recent renovations, its interior now matches the magnificence of its unforgettable exterior.
"Prior to the renovations, the home's floor plan was quite dated. Now, it's totally modern."
In a nutshell, the renovations opened up the main floor, vastly improving flow between spaces while allowing light to flow more freely from the back to front of the home. At the same time, finishes and fixtures were also updated to complement the contemporary layout.
The result is a home that defines practical luxury.
In a well-orchestrated symphony, the new layout and finishes mesh perfectly with existing design features, such as the vaulted ceiling that stylishly defines the dining room, which is the first thing you see when you enter the home.
"It's just a stunning space with its 20-plus-foot ceiling, custom wet bar and the two mod chandeliers that hang above the dining room table, suspended from the ceiling," says Carr. "Natural light pours in from huge windows to the side and above the front door, while tempered glass panels that border the loft above preserve the bright, open feel."
And even though the home is huge, checking in at 4,591 square-feet not including the lower level, it possesses a warm, welcoming feel.
"I really like the layout," he says. "The home isn't overwhelming — it's not a big, massive void with a bunch of spaces in it. In this case, there's a cosy living room with a corner fireplace with a beautiful cultured stone surround. There's also a spacious family room off the kitchen with custom millwork, fireplace and a view of the gorgeous backyard."
Then there's the kitchen, which is simply breathtaking.
"It's a gorgeous yet functional space that features a large island, custom millwork, a corner pantry and stainless appliances including a six-burner gas range," says Carr. "The backyard view through the big window over the sink is amazing."
So too is the primary bedroom, which is located in its own isolated corner of the home on the main floor. Not surprisingly, it's a spacious, sumptuous retreat and then-some.
"It features a vaulted ceiling with window up high, double-sided gas fireplace with marble-style tile surround," he says. "The bedroom opens onto a sunken and five-piece ensuite with soaker tub, heated tile floor and dual vanities with undermounted sink. There's also a huge walk-in closet with tons of built-in storage."
The expansive home's innovative design continues upstairs, where a compact loft where a huge window and patio door on its front wall gets the second level off to a bright, spacious start.
Carr says the patio door leads out to a special spot.
"There's a big, southeast-facing balcony with composite flooring. It's a great spot to sit and relax in, surrounded by mature pines, and with the sun shining down on you."
Next, the upper level branches off into two distinct wings.
Go left, and you find a four-piece bath — and passageway to another balcony that overlooks the incredible, park-like backyard. Venture right, and there's two bedrooms and a lavish four-piece bath.
"The home's design allows it to live like a bungalow," Carr says. "Parents have their bedroom and office on the main floor, the kids have their bedrooms upstairs, and the separate living and family rooms give everyone somewhere to go to watch TV or a movie."
As amazing as the iconic home was before the renovations, it's now at another level of awesome, he adds.
"A home of this caliber on a property this size in such a great location is unheard of. It's basically a modern country estate in the middle of the city. You couldn't ask for a better package."
lewys@mymts.net
Details:
Location: 490 Park Blvd., Tuxedo
Year Built: 1984
Style: two-storey
Size: 4,591 sq. ft.
Bedrooms: five
Bathrooms: 3.5
Price: $2,398,800
Contact: David Carr, Monopoly Realty, 204-230-6129 or Tom Blumberg, Monopoly Realty, 204-781-5885