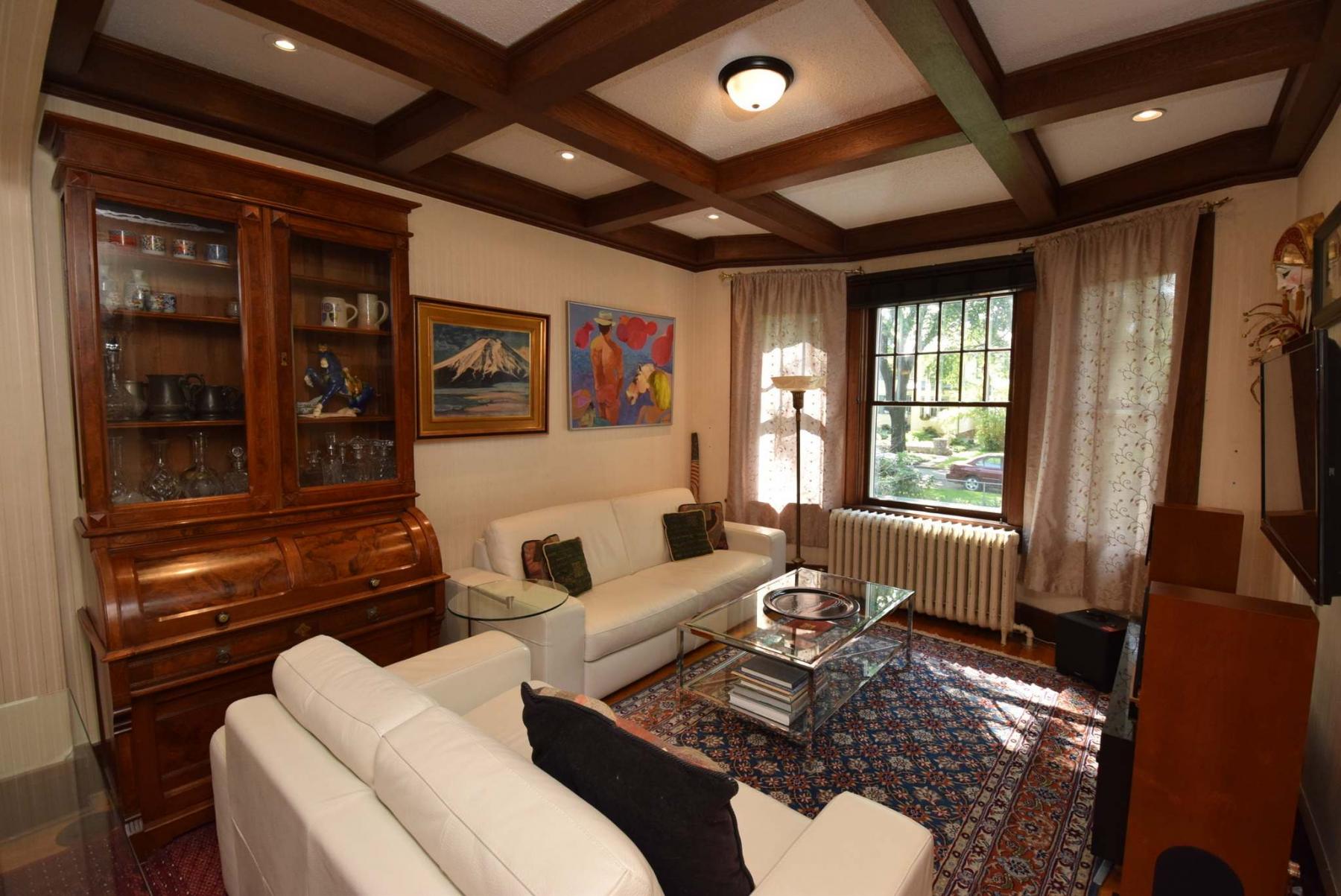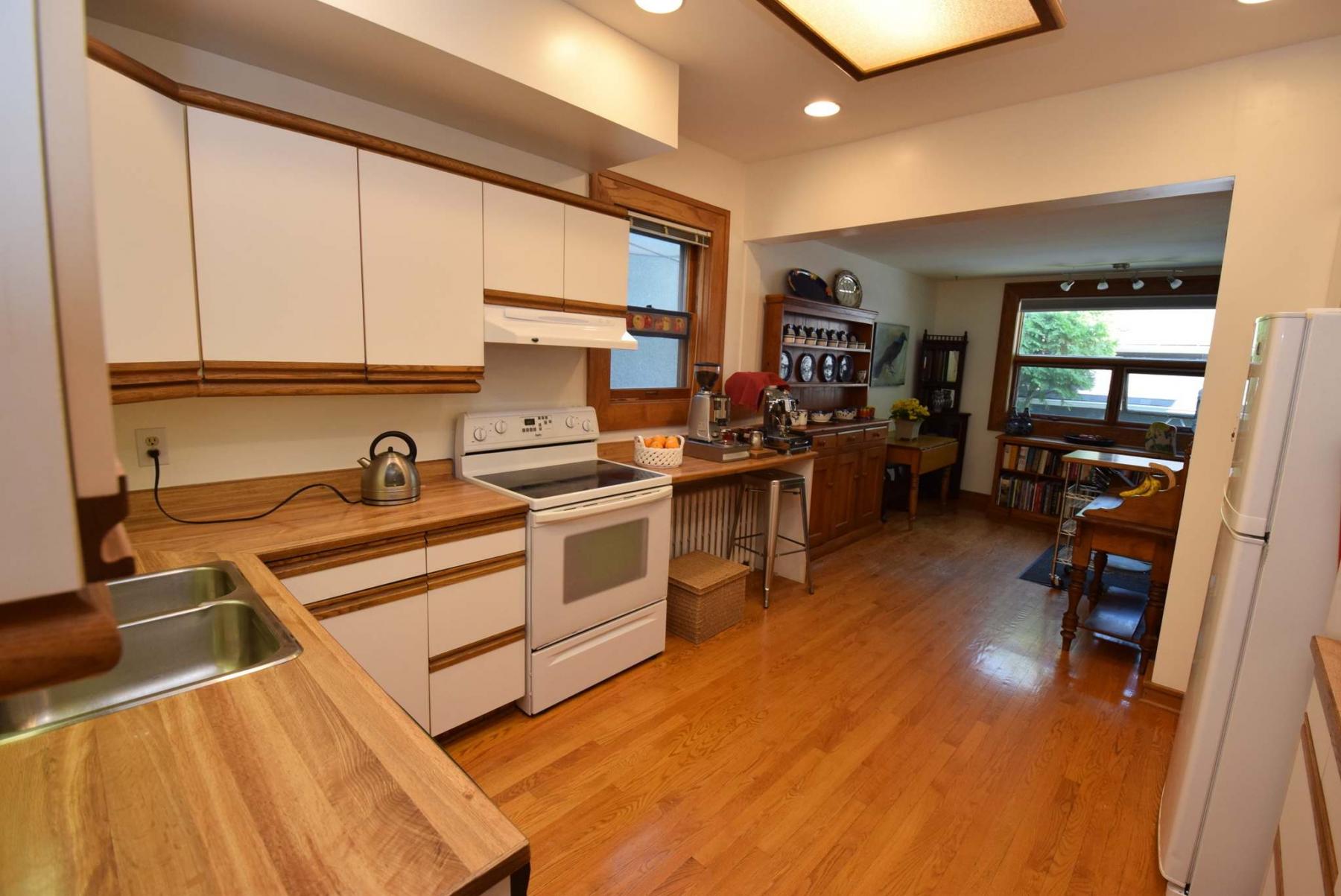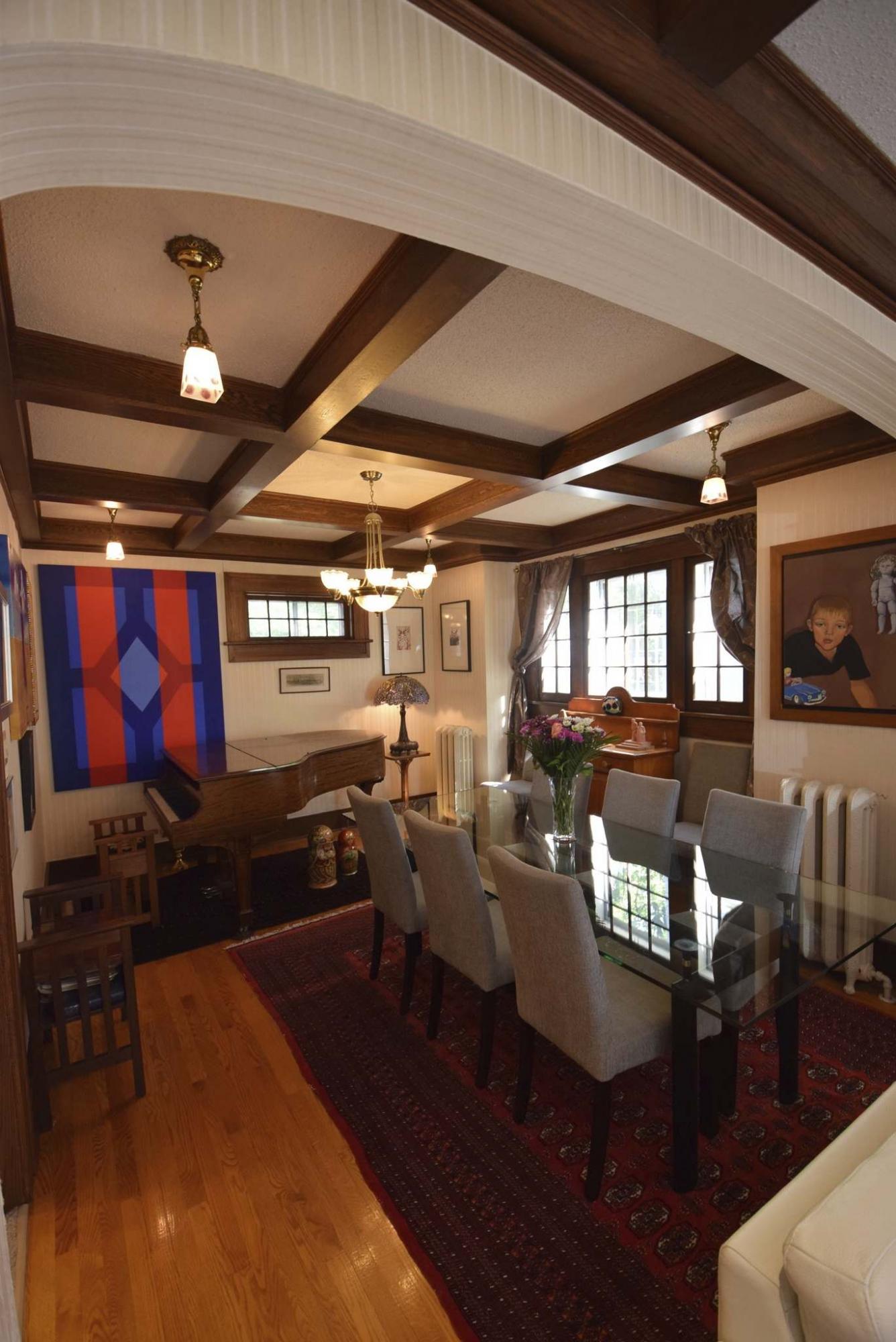 To be situated in the midst of a highly urbanized area, yet feel as if it's set well apart from the city, is a quality few homes possess.
That's exactly the feel you get at 829 McMillan Ave., says James Born of Realty Executives First Choice.
"The home is only one block from Corydon Avenue and just a short walk from Lilac Street, yet you feel like you're in a quiet little village," he says. "It's so quiet here, even during rush hour. It has a walk score of 91 because it's so close to so many wonderful shops, restaurants and business on Corydon Avenue and Lilac Street."
There are two factors that contribute to the 107-year-old home's isolated feel.
First, although the lot it sits on isn't huge — it's 33 feet by 120 feet — it is unusually deep for a turn-of-the-century lot (most measure 25 feet by 100 feet). That depth allowed the home to be set well back from the street, giving it an immediate sense of seclusion.
Second, there are all the mature elms that line either side of the street.
"The overhead canopy of leaves created by the trees is just gorgeous," Born says. "That canopy not only dampens sound, but all the trees provide shade and bring down the temperature on hot days. And with everything so close, the area is conducive to walking. You can walk over to Lilac Street where there's a food fair, restaurants, fromagerie and specialty stores."
Meanwhile, the home is a true Crescentwood classic — and more.
Featuring 2,228 sq. ft. of livable space, the 21/2-storey home is filled with turn-of-the-century character.
"It's just a classic Crescentwood home. It starts off with a screened-in front porch that's a perfect spot to sit in and relax with your favourite beverage. The porch then transitions nicely into a foyer with hallway straight ahead, and a beautiful original oak staircase to the left next to a classic heat register with oak-trimmed windows above."
While most Crescentwood classics feature a centre hall layout, 829 McMillan Ave. features a modified centre-hall plan. As is most often the case, there's a living room-dining room to the right. Look to the left, and there's one primary space: a huge kitchen.
"At 22 feet by nearly 12 feet, it's a wonderfully functional space that features pot lights above, tons of cabinets and plenty of counter space," Born says. "An addition to its rear allowed for a huge window and added space that would allow you to structure the kitchen any way you want. There's also a door on the side that leads out to a newer deck and private backyard."
He adds that as good as the kitchen is — such a big, functional space is a rarity for a 100-plus-year-old home — the neighbouring living room-dining room is even better.
"With its gorgeous exposed beam ceiling, all its original oak millwork and oak hardwoods, it's a spectacular space that showcases turn-of-the-century craftsmanship. The owners even kept original, 107-year-old pendant lights in like-new condition to add to the charm. It's a warm, functional area that's perfect for entertaining."
The well-preserved oak staircase then leads up to the second and third floors, a pair of spacious areas steeped in function.
"The second floor features two large bedrooms, including a spacious master suite, as well as a full bath with clawfoot tub and laundry room with newer high-end washer and dryer. There are two more good-sized bedrooms on the third floor — they'd be perfect for teens, or as studios for artists or musicians — plus a two-piece bathroom."
Born says the partially finished basement also offers plenty of function.
"It has excellent ceiling height for a 107-year-old home, and offers a three-piece bathroom, newer breaker box and high-efficient boiler. All you'd need to do is put up a few walls and add your own touches to make it even more functional."
Add in more than $70,000 worth of recent upgrades that include newer wiring (all knob-and-tube wiring was removed), newer shingles, a newer backyard deck and a freshly painted exterior, and you have a Crescentwood classic that's in move-in-ready condition.
"This is a very special home," Born says. "Not only does it ooze character, charm and function, but it's in a quiet, picturesque area that's so close to so many amenities. It's the quintessential character home in a wonderful neighbourhood. It gives you privacy and convenience in one amazing, character-filled package."
lewys@mymts.net
The details
Location: 829 McMillan Ave., Crescentwood
Year built: 1912
Style: 2 1/2-storey
Size: 2,228 sq. ft.
Bedrooms: four
Bathrooms: 31/2
Price: $454,900
Contact: Jim Born, Realty Executives First Choice, 204-227-9830
Open house: Sunday, Aug. 4, 2 to 4 p.m.