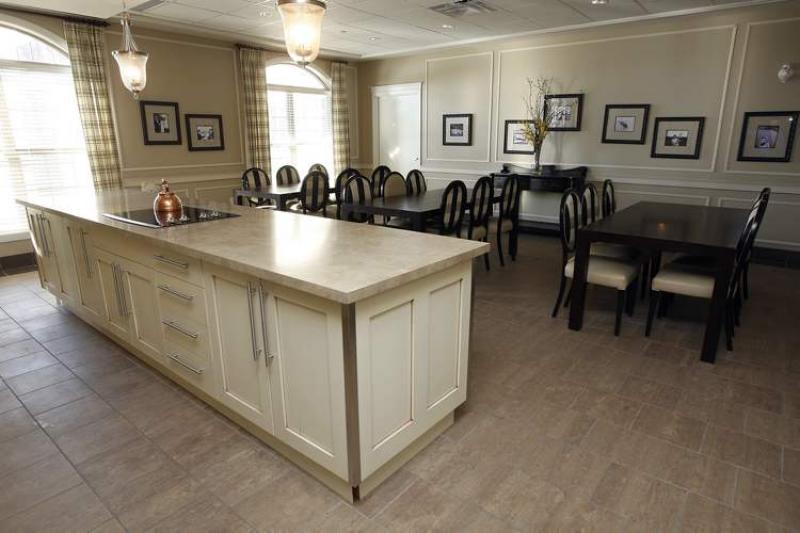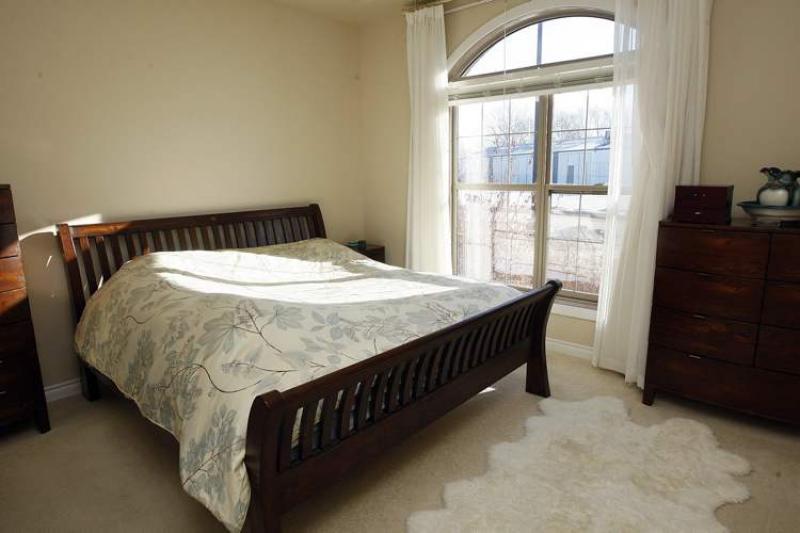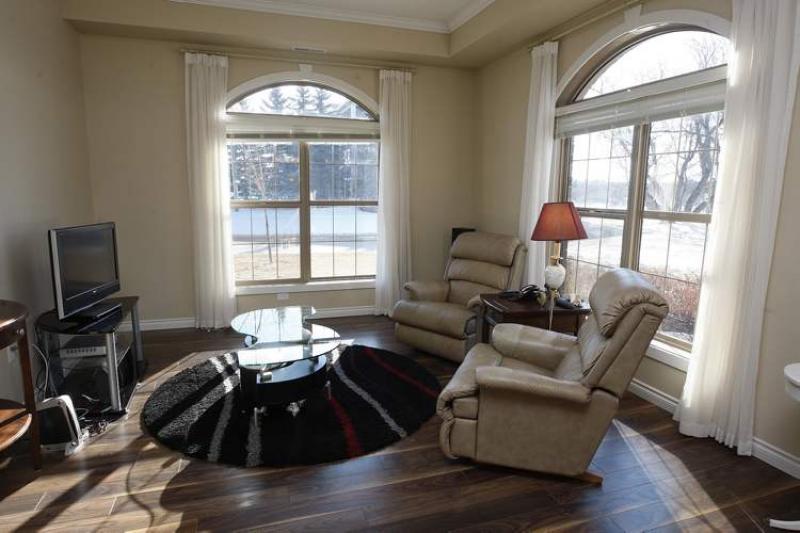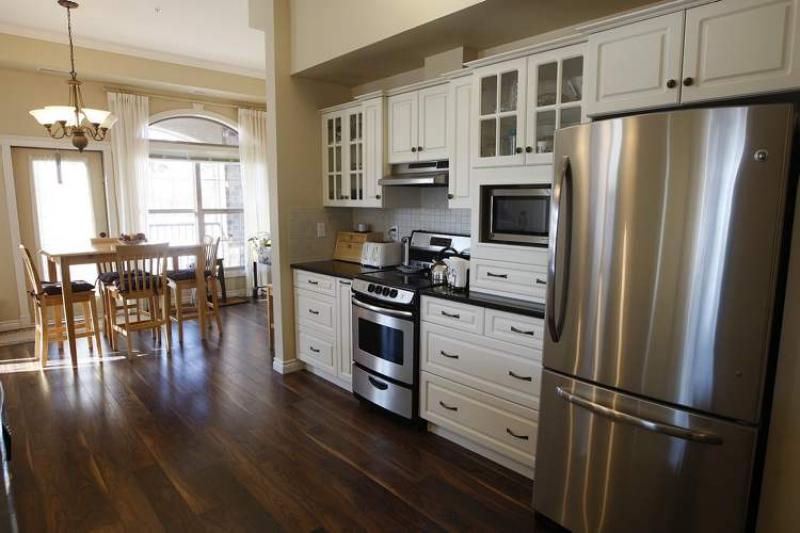 If you're 55-plus and looking for a turn-key -- and well-appointed -- spot to make your new home, a 1,055-square-foot ground-floor unit is available at the Canoe Club.
"These units don't come available that often," said Re/Max Professionals' Jennifer Queen. "This is a prestigious 55-plus retirement complex that offers not only all kinds of amenities (but) a great community environment and a host of other intangibles."
Essentially, the Canoe Club was designed to offer empty nesters all the luxuries of home, albeit in a different package. Whereas people may have been used to having amenities such as a movie theatre, games room, library and fitness area spread out through the different levels of their home, they're now simply spread out over the sprawling complex.
That said -- there will be more on the aforementioned amenities later -- the focal point is the living quarters. In this case, the two-bedroom, 1,000-plus-square-foot condominium is a bright, well-laid-out space that is eminently livable.
The first feature that hits you is the suite's bright interior, said Queen.
"Because this end unit has a southwest exposure, it lets in tons of sunlight, even on the coldest of winter days. The unit is basically surrounded by huge windows. There are three by the kitchen/dining area, and the two bedrooms have the same big windows, which have arched, glass cut-outs over top. Twelve-foot ceilings amplify the brightness, and make the suite feel even larger than it is."
Those windows also provide a nearly panoramic view of natural setting out back: the Red River, which is bordered by mature forest and grassland.
"The living room, which features one window facing south, the other west, offers the best views in the home," Queen said. "The river, golf course (Canoe Club), and city-owned green space are right outside your window. There's also a covered patio off the dining area where you can sit with a favourite beverage to enjoy the view. It feels like you're living in the country."
Thanks to a logical open-concept floor plan, space is never lacking, whether you're in the dining room (which could easily accommodate a table for six to eight) or island kitchen, with wide aisles on either side to enhance traffic flow. There's still room left over for a living room that can easily contain a bi screen TV, coffee table, a sofa and a couple of big armchairs.
"The kitchen -- with its abundance of french white cabinetry, black granite countertops, tile backsplash and stainless steel appliances -- is the focal point of the home. The 12-foot island comes with a built-in wine rack and added peninsula, as well as an eating nook that seats two; it's a perfect place to entertain," she said. "The high-quality wide-plank walnut laminates add a touch of class to the great room area, too."
Meanwhile, the unit's other three spaces -- two bedrooms and four-piece bathroom -- also offer a blend of style and functionality. The second bedroom, which could also be used as a den, comes equipped with a pocket door, double closet and large south-facing window that allows light to cascade into the suite.
Adjacent to the second bedroom is a master suite that possesses a long list of attributes, said Queen.
"It's a space that makes for a perfect retreat. It not only overlooks the golf course (the view comes via another south-facing window), but has room enough for a king-size bed and then some. There's easy access to the bathroom through a well-organized walk-through closet. The entrance can be closed off neatly by a pocket door. There's also a closet that contains the washer/dryer and storage."
The four-piece bathroom is very spacious. There's plenty of room to move, and the amenities -- a soaker tub with heated seat, low-step-over gate and hand-held shower, as well as an ornate, curved french-style vanity with dark brown granite countertop (plus two big wall-mounted storage cabinets) -- are rich, yet functional.
As enjoyable as the suite is inside, there's more enjoyment available outside its confines: an elegant dining area, movie theatre, billiards room, summer kitchen, library, gym and Internet room. Other amenities include a full-service restaurant, bistro and lounge on the main floor. Use of the manual car wash in the underground parking lot is also available.
"The suite, the complex, it's surroundings -- and location -- is about as good as it gets," she said. "The complex is situated in a quiet area that's close to all kinds of conveniences -- a bus stop out front, groceries, shopping (St. Vital Centre) and parks. They've thought of everything here; it's a great place to come home to."
lewys@mts.net
DETAILS
Location: 114-40 Dunkirk Drive, St. Vital
Year Built: 2008
Style: Apartment condominium
Size: 1,055 sq. ft.
Bedrooms: 2
Bathrooms: 1
Condominium Fees: $280.20 includes caretaker, hot water/water, landscaping, snow removal, parking, 24-hour concierge/valet)
Price: $349,900
Contact: Jennifer Queen, RE/MAX Professionals @ 477-0500