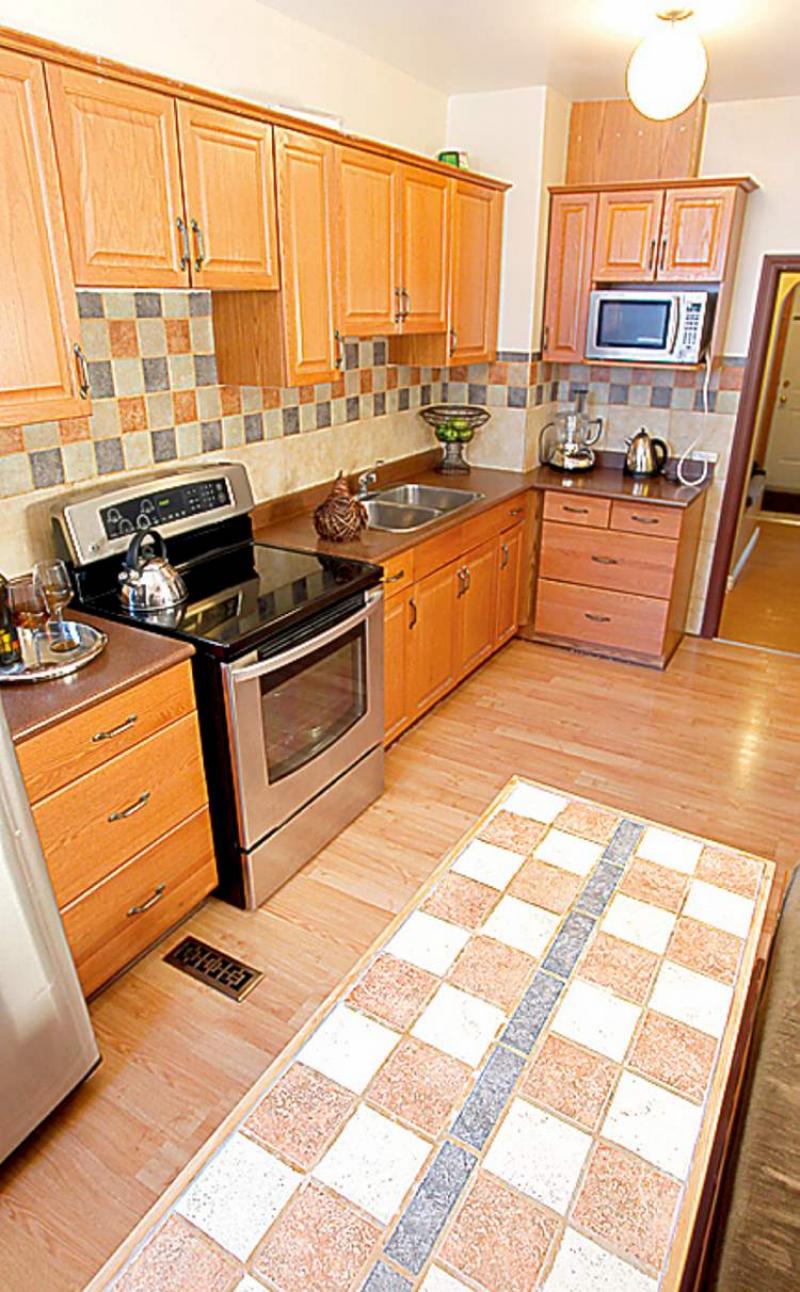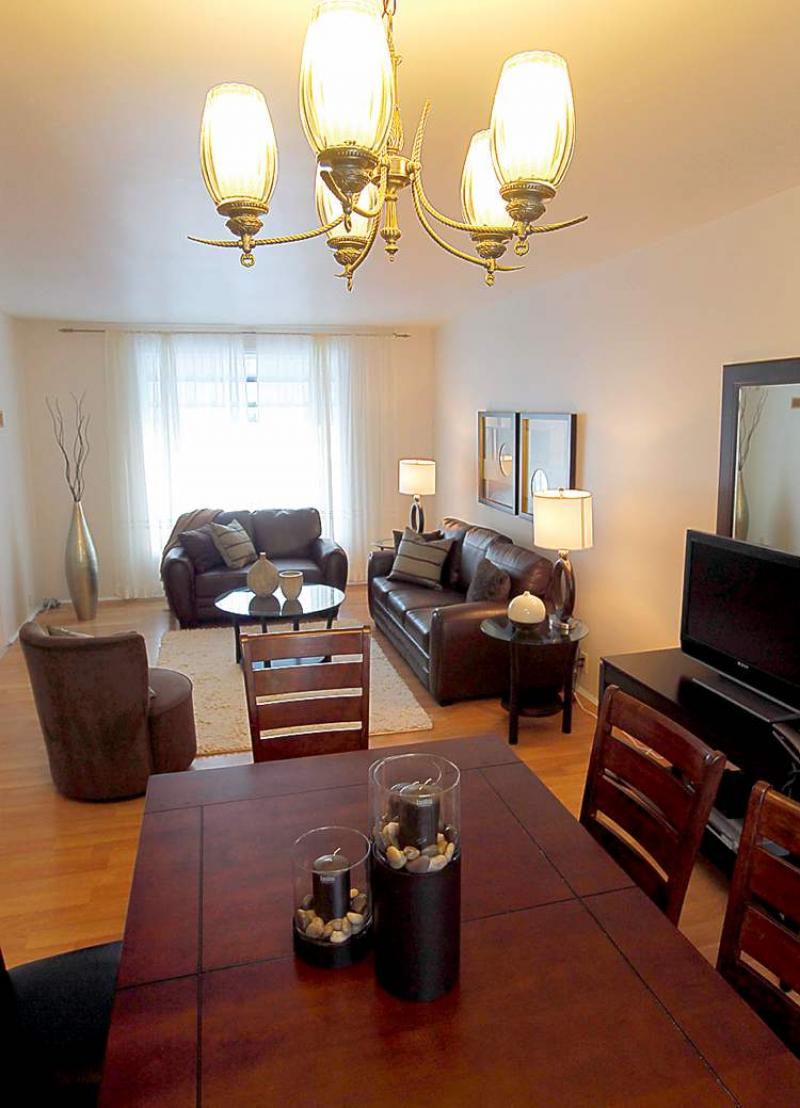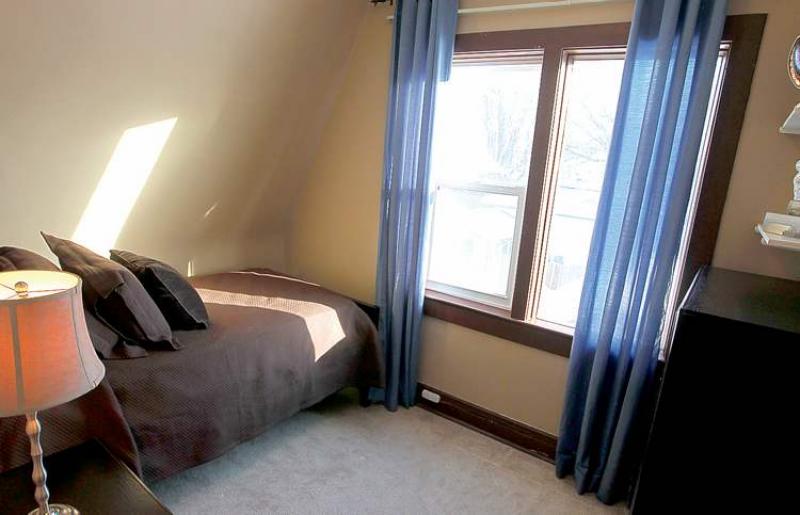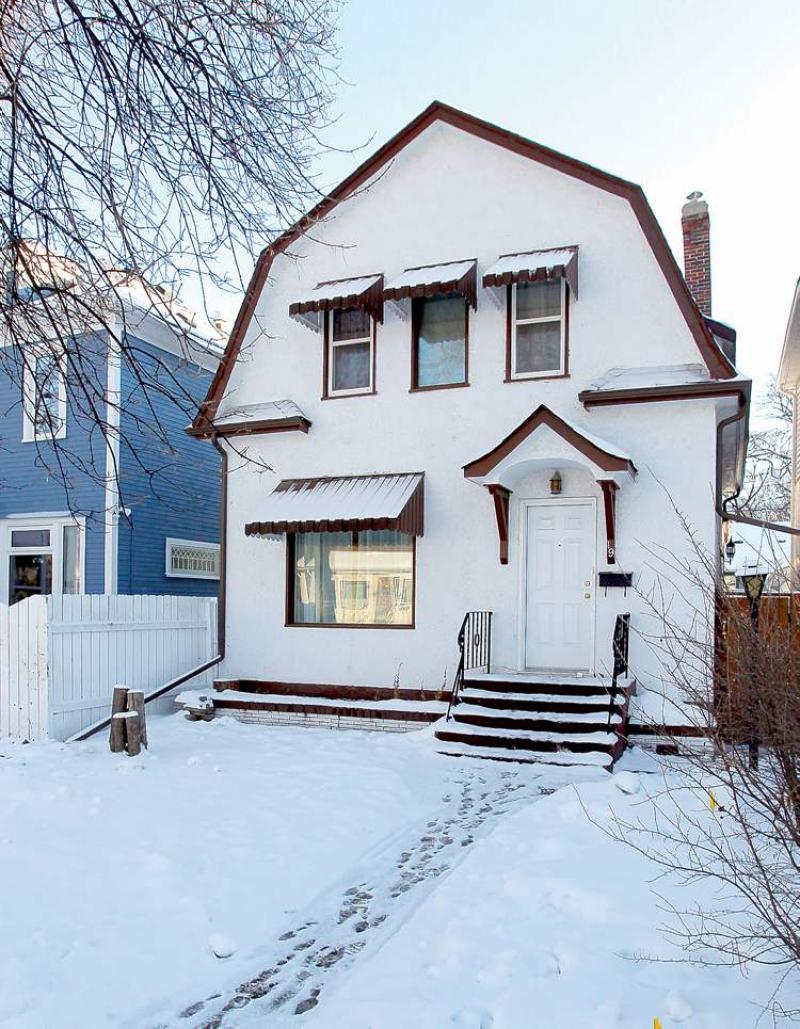 Wolseley is one of the most sought-after areas in Winnipeg.
Laden with character derived from its wealth of mature trees, proximity to the Assiniboine River, schools, community clubs, restaurants and specialty shops -- not to mention the diverse collection of turn-of-the-century homes along the tree-lined streets -- it's a community that possesses broad appeal.
While Wolseley isn't necessarily thought of as an area where you can find a starter home, it just so happens that one has come available: 19 Evanson St., a 1æ-storey, three-bedroom home built in 1913. Realty Executives First Choice's Eric Neumann said the 1,140-square-foot home is a rare find.
"These types of homes don't come up for sale often here; it really is a location that's hard to beat. The home is located at the end of the street just off Palmerston (Avenue), just a short way from the river. And because it's down near the river, it's a very quiet, safe area that I think would appeal to a young family."
Something else that will appeal to young families is that 19 Evanson -- despite being nearly a century old -- has been updated throughout. The result is a home that not only possesses tons of character, but is also contemporary.
"First of all, the home has been updated in two key areas -- wiring and plumbing. Knob-and-tube wiring and galvanized plumbing tend to be issues in many homes this age, but not with this one," Neumann said. "Both the wiring and plumbing are newer. That not only makes the home safer but also means there are two things you don't have to worry about having to spend money on."
The next issue that can arise in century-old homes is the floor plan, or, more to the point, a lack of one. Two problems can arise from poor ergonomics: poor flow from space to space (due to too many walls) and a lack of natural light (also due to an abundance of walls).
That's not an issue here, Neumann said.
"The living room and dining room are in one long room that has a large picture window on the front wall (off the living room) and a big bay window on the rear wall (by the dining room)," he explained. "That makes for an area that's filled with lots of natural light, and because of the proportions -- the living room is 13.75 feet by 12.5 feet, while the dining room is 12.5 feet by 10 feet -- a spacious area that lends itself well to entertaining. Flow is excellent, with a door off the dining room to the kitchen and a door off the living room that leads to the foyer, hallway and upper-level stairwell."
Another problem area in turn-of-the-century homes can be the kitchen, where a lack of length, width and light can put a huge damper on functionality. That's not the case with 19 Evanson.
"The kitchen here is nearly 16 feet long by nine feet wide, something you don't always see in homes of this vintage," Neumann said. "As a result, it's actually an eat-in kitchen with a built-in eating nook on the left-hand wall. It's also a bright kitchen due to four windows -- two on the rear wall and two on the right-hand wall. Not only that, but it also comes with newer laminate flooring, newer oak cabinets and drawers, a tile backsplash and newer stainless appliances."
Head upstairs via an original oak staircase, and another pleasant surprise awaits -- three good-sized bedrooms with nine-foot ceilings and big windows.
"It's pretty amazing how well-used the space is in this home, considering not a whole lot of thought was put into floor plans 100 years ago. Homes back then weren't luxury items, they were just a place to live. Each bedroom is a nice size, and the closets are also larger than normal for a home this age," Neumann said. "The windows are newer, as is the carpeting in the bedrooms and hallway -- it doesn't have to be replaced any time soon."
Meanwhile, the fourth space on the second level -- the main bathroom -- has also been updated to contemporary standards. No well-worn clawfoot tub in need of a paint job or weathered tile flooring here.
"Not only is it larger than you'd expect, it's been nicely updated with taupe vinyl flooring, a pedestal sink and a reglazed bathtub with (tan) tile surround. There's also tile shelving with built-in storage, plus a newer low-flush toilet that will help reduce water bills," Neumann said. "And there's also character with six-inch baseboards and four-inch door trim."
Unlike a high percentage of century-old homes, 19 Evanson's basement isn't just a place to store family chattels.
"There's some real function to it, with a good-sized room that could be used as a media room, den or play area, as well as a two-piece bathroom. There's also a laundry area (next to a mid-sized window) and a mechanical room that offers a good amount of storage," he said.
"This a nicely updated, functional home in a location that's great for a family -- there are so many wonderful amenities within walking distance. It's going to be a great place for some family to call home."
lewys@mts.net
DETAILS
LOCATION: 19 Evanson St., Wolseley
YEAR BUILT: 1913
STYLE: Two-storey
SIZE: 1,140 sq. ft.
BEDROOMS: 3
BATHROOMS: 1.5
LOT SIZE: 26' x 77'
TAXES: $2,520.12 (gross 2012)
PRICE: $249,900
CONTACT: Eric Neumann, Realty Associates First Choice, at 204-885-8999