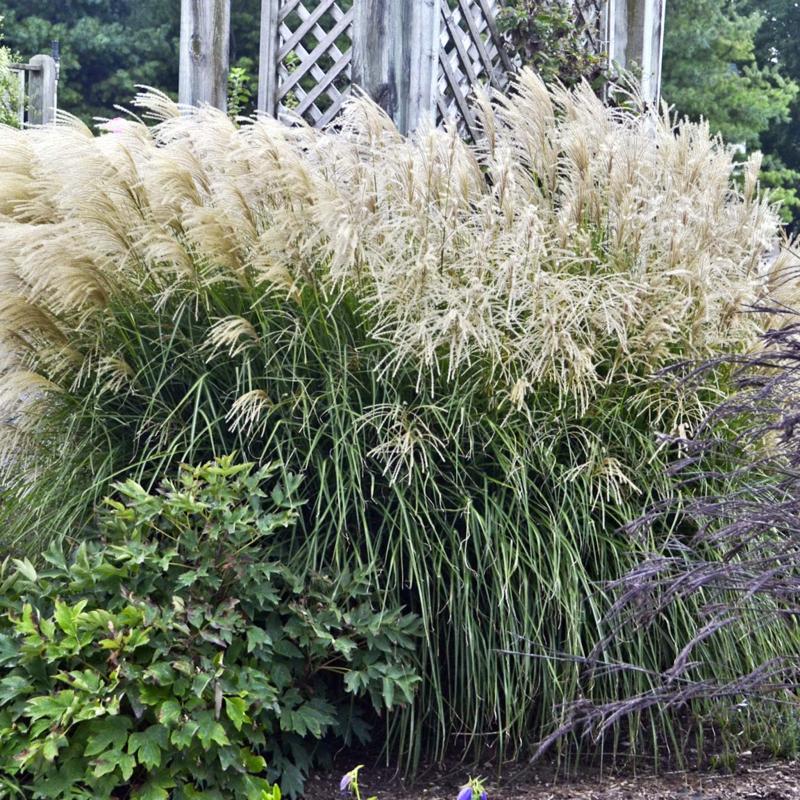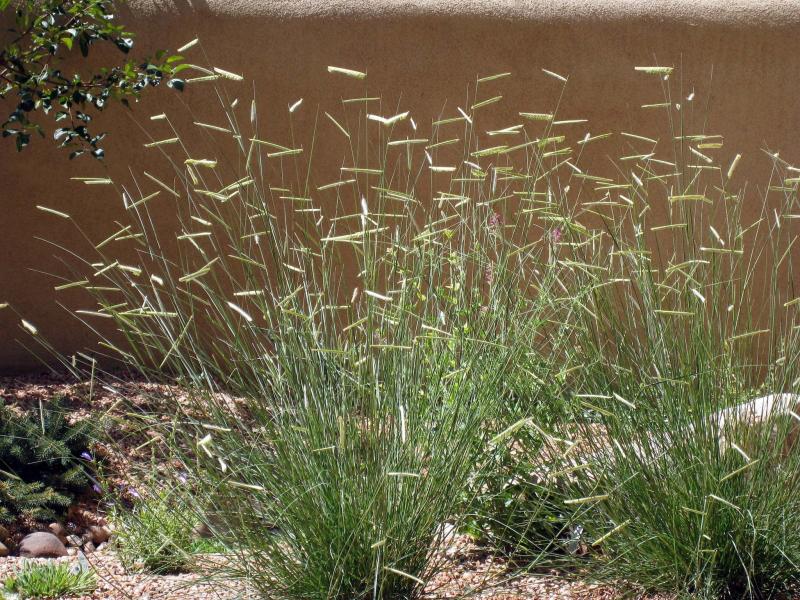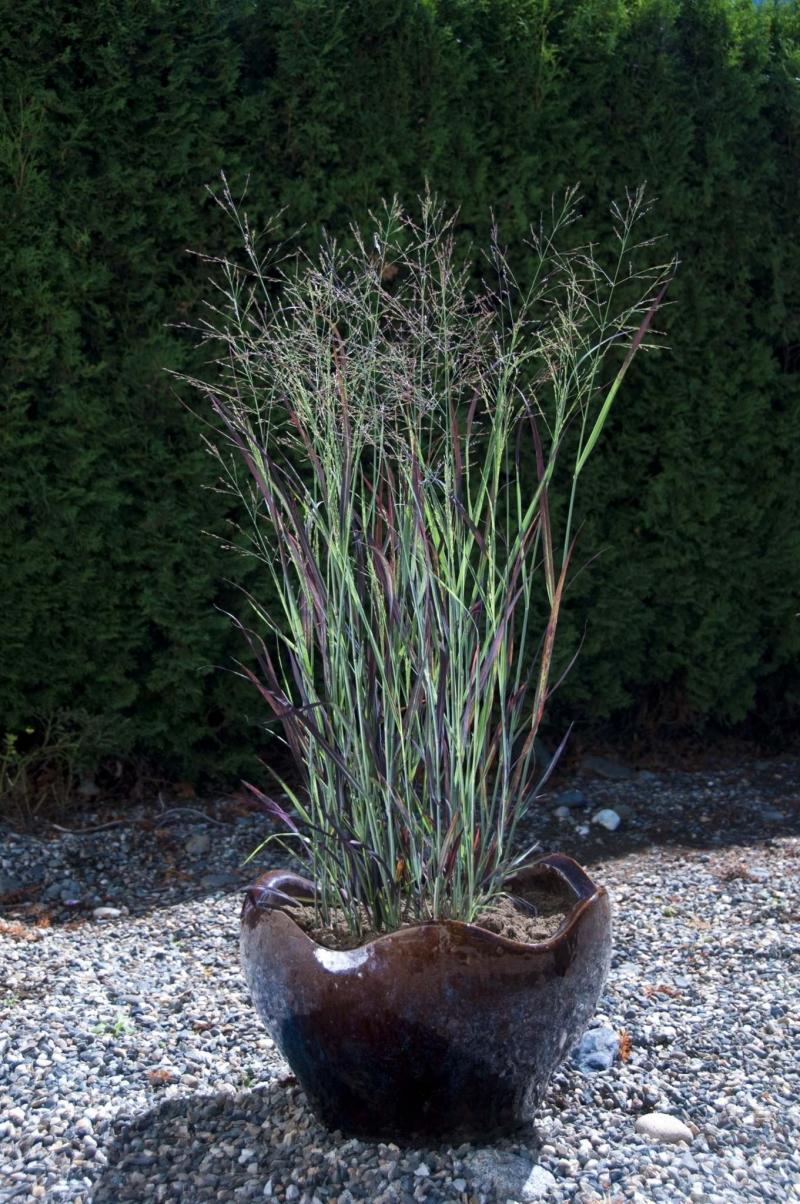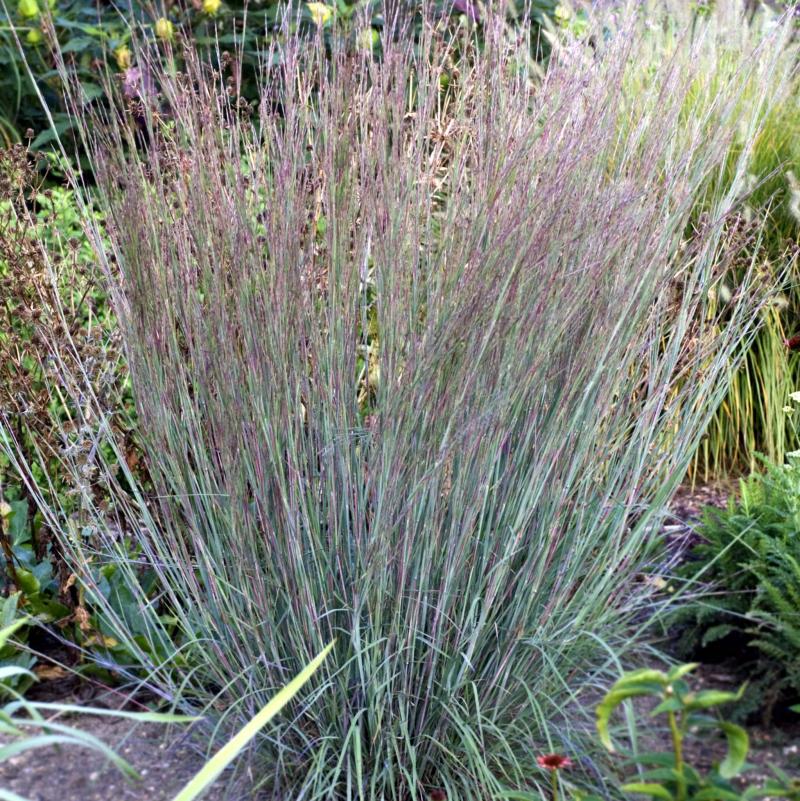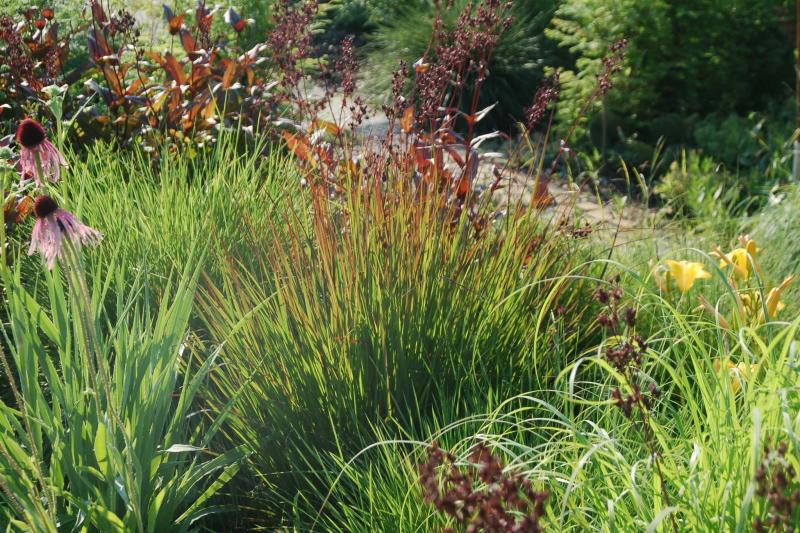 It would be impossible to imagine a landscape inspired by renowned garden designer Piet Oudolf that did not include grasses. In his 2013 book written with co-author Noel Kingsbury, Planting: A New Perspective, (Timber Press, 2013), Oudolf writes that a "combination of native and introduced perennials and grasses is symbolic of a blend of nature and culture."
In designing his public and private gardens, Oudolf believes that combinations are the basic building blocks of design. While acknowledging that a limited amount of garden space leaves little room for repetition, part of Oudolf's genius lies in his adept intermingling of numerous plant varieties.
Now let's be honest: we are totally in love with Mr. Oudolf, we desire to emulate his naturalistic style and are motivated more than ever to include grasses in our landscape, however, the overwhelming majority of us choose one particular perennial grass species over all others.
It must be so. Just look around you and it's easy to see that Karl Foerster Calamagrostis acutiflora feather reed grass is the predominant ornamental grass found growing in our residential and commercial landscapes.
Why is Karl Foerster grass so popular? A cool-season clumping grass, Karl Foerster behaves in the landscape and knows his boundaries.
Karl (we know him so well that we're on a first name basis) wastes little time in spring and grows quickly. By late summer, in time for his second act, his tall feathery plumes of greenish flowers transition to stiff, tan-coloured seed heads that look striking even under the weight of snow.
As handsome as Karl may be, there are many attractive alternatives you can choose to grow in your garden. Consider creating a grouping of grasses — using both natives and exotics, as Piet Oudolf does — in a range of colours and heights.
Scott Peter is in charge of the research and development of new plants at Aubin Nurseries, a wholesale supplier of prairie hardy plants for Western Canada, northern Ontario, and the northern United States. Recently, I asked Peter about which ornamental grasses he finds most interesting. Karl Foerster never came up in the conversation.
Peter is excited about a number of different species. Blonde Ambition Blue Grama grass (Bouteloua gracilis family) is a perennial warm season grass native to the U.S. and Canada. Low growing (23 cm tall), Blonde Ambition has narrow blue-grey foliage that turns gold, orange and red in fall.
Sun-loving and drought tolerant, this compact grass has extremely decorative purple-tinged chartreuse flowers that mature to blond seed heads in fall. Peter compares the distinctive seed heads to little toothbrushes.
Peter also has high praise for Blue Heaven Little Bluestem Schizachyrium scoparium (pronounced skiz-ah-KEER-ee-um sko-PAR-ee-um — say it often enough and it will roll off your tongue).
If there's any fault with Schizachyrium, Peter says, it's that it has been known to be a bit floppy, but that's more of a concern if it is not planted in a full-sun location or receives too much moisture or fertilizer.
Blue Heaven, Peter says, is an improvement over the species. Discovered at the University of Minnesota, it has a taller, more upright habit (90 to 120 cm) than the species. The foliage colour is a bright steel blue with hints of iridescent purple. In the fall garden, Blue Heaven is a standout with a mix of purple, blue, red, pink, burgundy and orange pigments.
A clear advantage over other plants that can't take the heat, Schizachyrium thrives in hot, dry areas once it is well-established.
Another variety, The Blues Little Bluestem (60 – 120 cm) has grey-blue foliage with red-purple tints in summer. In fall, the foliage turns a blazing copper-orange. The flowers are small and silver.
Miscanthus sinensis Huron Sunrise is magnificent. Peter says Miscanthus purpurascens Flame grass is making inroads into the landscape because of its significant ornamental value. The foliage turns flame orange and bronze in the fall.
Miscanthus sinensis Huron Sunrise, however, is the most profusely blooming miscanthus. It has incomparable flowers which become full, burgundy plumes in fall. It also has a sizeable presence in the garden with a mature height of 150 to 175 cm and 58 to 89 cm width.
Grasses provide screening — just imagine the effect a mass planting of Huron Sunrise would have on your landscape. Interestingly, Huron Sunrise was developed in Ontario by Martin Quinn and is tolerant of a variety of soils. Peter says that Huron Sunrise is comparable in hardiness to Flame grass.
I find that Rain Dance Big Bluestem (Andropogon gerardii) has a special appeal with its red-tipped foliage in midsummer that turns completely maroon in fall. This architectural beauty has finger-like red flowers on red stems and is native to North America.
With a height of 120 cm to as much as 180 cm when it is in full bloom, Rain Dance would also be ideal as a hedge or privacy screening. It is salt-tolerant, too.
Susan Jensen, of Jensen's Nursery, loves Rain Dance, too, and plans to have it in stock. Deanne Walstrom, general manager, at Shelmerdine, says Rain Dance Big Bluestem, as well as The Blues Little Bluestem, is on Shelmerdine's list for this year. Miscanthus is becoming more of a requested item, Walstrom says, and the hardy varieties available locally are proving suitable for our climate.
Another grass species worth growing is Panicum virgatum, commonly known as switchgrass.
Native to North America, this versatile species produces showy flowers that are good as cut flowers. A popular variety is Heavy Metal switchgrass (120 to 150 cm) which has very upright metallic blue foliage.
Blood Brothers Red switchgrass is a Canadian introduction which was discovered by Dale Smith as a sport of Heavy Metal in her former garden near St. Thomas, Ont. An exotic looking, somewhat vase-shaped switchgrass with airy flowers, Blood Brothers has bluish-green foliage with bright red to blood red tips in mid- to late summer and into the fall.
I first saw Blood Brothers as an impressive thriller in a patio pot. Carla Hrycyna, co-owner of St. Mary's Nursery, plans to carry Blood Brothers this year. She says the dramatic height (120 cm) of Blood Brothers switchgrass provides a linear element that is accentuated by the movement that tall grasses give to the garden.
Prairie Originals, a nursery in St. Andrews, which specializes in native prairie plants, does not grow any named cultivars.
"We do grow the species Big Bluestem Andropogon gerardii which is Manitoba's provincial grass," says Kelly Leask, owner of Prairie Originals.
Leask also grows Schizachyrium scoparium Little Bluestem from seed sources of Manitoba origins.
Leask says some cultivars of native plants perform better in the more southern regions, where many are developed. They may not produce their fall colour or seed heads until October in our cold climate, she says, when all of the pollinators have already gone to bed.
This is a reminder, she says, about the value of local ecotypes, ecologically and esthetically.
Planting for biodiversity — grasses provide habitat for birds and feed butterflies — is an excellent reason for growing grasses in your landscape.
There is room for both natives and exotics, Piet Oudolf writes.
colleenizacharias@gmail.com